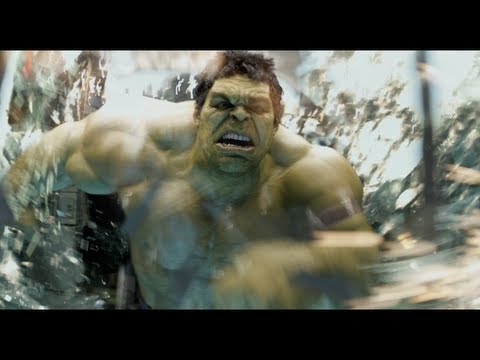 Steven D. Greydanus has seen a movie I've been looking forward to for years, and he says that it is indeed all of that, plus the proverbial bag of chips.
Marvel's The Avengers is awesomeness squared. It's the apotheosis of the modern age of comic-book movies, the epitome of everything that Iron Man, Hulk, Captain America and Thor were and were trying to be. It is grand and geeky and rollicking good fun on an epic scale, and it gets practically everything right and very little wrong.It is, in a word, about the best Avengers movie that anyone could reasonably have hoped for or expected, which is all the more extraordinary when you think about how easily, almost inevitably, it could have been a failure, if not a disaster.

There is nothing transcendent or earth-shattering about it. It is not a new kind of superhero movie — not the Star Wars or Raiders or Lord of the Rings or even Avatar of its genre. Some of the moves are overly familiar, including a climactic gambit telegraphed halfway through the film, followed by a plot convenience that was tired when George Lucas trotted it out at the end of one of the Star Wars prequels.

If The Avengers isn't necessarily the best superhero movie ever made, it is unquestionably the most superhero movie ever made — and, in that capacity, it is more than well-made enough to take comic-book entertainment to unprecedented levels. We might possibly see a better film later this summer, but if there's a more enjoyable popcorn action movie this year than The Avengers, I'll eat my hat.