One of the pioneers of country music passed away yesterday. You don't hear much about Kitty Wells, but before Patsy, Loretta, Dolly, or any of the other great voices of country music, she was the first solo woman artist to have a number 1 country hit. The song was "It Wasn't God Who Made Honky Tonk Angels," a reply to all those "bad woman done me wrong" songs that male artists had been singing for years: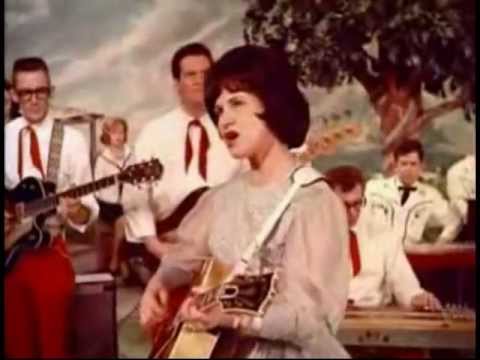 Her hit was a reply to Hank Thompson's "Wild Side of Life, and begins with the lines "As I sit here tonight the jukebox playin' / The tune about the wild side of life / As I listen to the words you are sayin' / It brings memories when I was a trusting wife."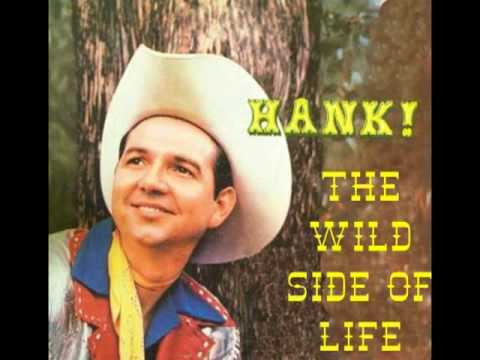 The content was considered controversial at the time, but despite being banned by various radio stations and the Opry, "It Wasn't God…" it struck a chord with country music fans. Hank Thompson's song was a huge a hit, but Kitty's was an even bigger hit, showing  a hunger for female voices in the male-dominated country music world.
Perhaps her most enduring song is "Making Believe," which has become a country music standard: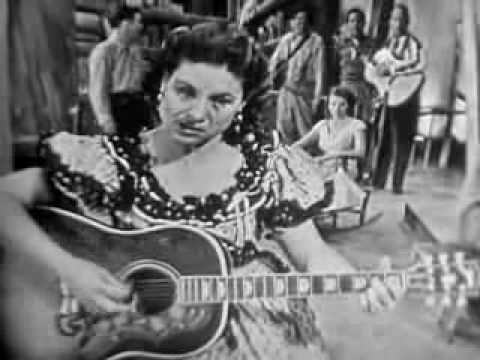 She wasn't the first "female superstar" of country music, as some headlines are dubbing her–certainly Mother Maybelle deserves that title–but she was the first woman to top the charts as a solo act, and had a strong and distinctive voice with a beautiful, mournful quality to it.
Let's pray that Kitty, at last, is among the angels.