Animation and cartooning legend Winsor McCay is honored in Google Doodle today for the 107th anniversary of the publication of his strip, Little Nemo (also known as Little Nemo in Slumberland). McCay's cartooning work is rich in detail and invention as it explores the dream world of a little boy named Nemo (Latin for "no one"). Kids can certainly enjoy them (I introduced my daughter to them over the summer and she loved them), but adults will be entranced the complexity of the images and the dazzling level of invention on display. The Little Nemo collections appear to be out of print, which is just insane for a work of art this important. You may, however, be able to find some of them in your local library system.
McCay's newspaper strip would have been enough to make him a legend, but he was also a pioneering animator. His Gertie the Dinosaur is a charming bit of work, completely hand-drawn by McCay himself, and part of a live vaudeville act he took around the country. The cartoon was drawn so that he could interact with Gertie: she appears to respond to his voice, eats an apple he throws to her, and even let's him climb on her back to ride off the stage. It may look a little primitive in 2012, but 1911 this was dazzling stuff for an audience.
We take slick animation for granted now, but the work of the early animators (McCay, the Fleishers, Disney, Starewicz, Iweks, Terry) have a rough-hewn handmade quality that's a charm all its own. Sure, advances in animation techniques and technology make things look better, and that's great. But look at Skeleton Dance, remember that it was largely animated by the hand of one man (Ub Iwerks), and then tell me it doesn't have more charm and personality than the entire running time of Madagascar 3 or Happy Feet Whatever. Rango was one of the most beautifully designed works of animation I've seen in a while. It was also dead inside. Gertie's little squiggly lines may look rough to us now, but in the right hands that simple pen line is capable of more heart and wit than an army of CG animators with nothing to say. Just because an animator can make something look better doesn't mean he has something better to say.
The Youtube version of McCay's Gertie the Dinosaur below is pretty poor quality, but there's a DVD edition of McCay's work that looks much better.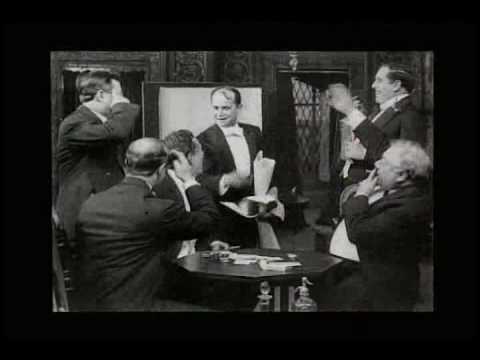 h/t Steven Greydanus.