Courtesy of OpenCulture, here's a look at the voice of Mel Blanc, whose amazing vocal range and skill at characterization brought most of the Looney Tunes characters to life.
How do you "see" a voice? You stick an optic laryngoscope down Mel's throat and have him talk, which is just what one clever ENT did. The result is an oddly fascinating look at a man who had complete mastery of his instrument. Each voice has a different shape and motion, and Mel's control is as absolute as that of any great singer.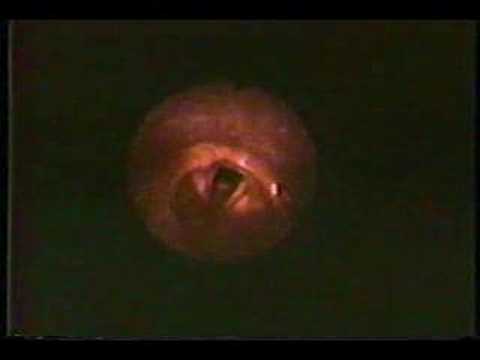 BONUS!
Also from OpenCulture: if the title Walt Disney's The Story of Menstruation makes you snicker, think again. This is a fine educational film from the 1940s, with good narration, excellent animation, and a very light touch of humor.
And ladies, remember: avoid constipation!