FINAL UPDATE: This was an April Fools joke. I'm sorry that so many of you freaked out at work and yelled at other people for our sake. The crew here had a blast reading the comments here and on Facebook. We really needed a laugh,  thank you very much for providing that for us.
Just to clarify: Rock Beyond Belief is still the same, and we are still re-organizing for Fall 2011. We'll see how it goes now that so much public support has been gathered. Without you, we would likely have been swept under the rug and forgotten.
I'm leaving the original April Fool's joke intact for posterity below.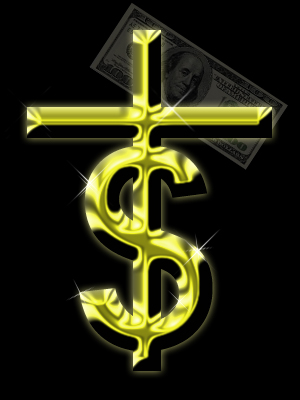 I had no idea they were this powerful!
Fort Bragg has ordered us to shut down or accept a cunnning compromise. The Billy Graham Evangelistic Association has offered to mediate the recent controversial situation with the only power that really talks: the all-mighty dollar. We are now approaching a Sophie's Choice here. We can move forward with a Rock Beyond the Fort interfaith event, or cancel.
One RBB headliner,
Richard Dawkins
may have to perform alongside Christian rockers,
Jars Of Clay
! We really underestimated how powerful these guys were, and how strong of an influence they have over Army officials.
Please sign the petition! More information will be posted after tomorrow morning's meeting.
***UPDATE***
The WRAX Raleigh News Team aired this segment on the story.