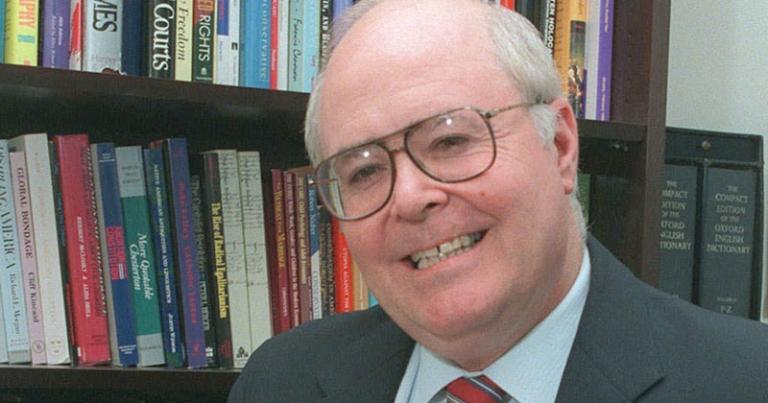 In the Catholic League's latest new release penned by president Bill Donohue, the long-time "leader" characterizes this weekend's peaceful Reason Rally as an "invasion" of Washington D.C..
"They stand for nothing, believe in nothing, and many are good for nothing. Organized atheists are set to invade D.C. this weekend, holding a "Reason Rally." The reason they are rallying is their professed belief in nothingness." – Bill Donohue, Atheists Set To Invade – June 1, 2016
Donohue goes on to refer to the list of speakers as "nobodies" – a list which includes:
Carolyn Porco – NASA Cassini Project
Tulsi Gabbard – State Representative, Major in National Gaurd
Lawrence Krauss – Renowned theoretical physicist and professor
Lizz Winstead – Co-creator and head writer of The Daily Show
Bill Nye – You know, the Science Guy
But, it was this next line that surprised me the… least:
"What is really striking, however, is that the rally is showcasing how important the atheist vote is, thus suggesting that their group-think community is anything but a home for 'freethinkers.'"- Bill Donohue
Shocking News Alert: Atheists Americans are indeed Americans who have every right to vote and should be encouraged to do so. Everyone should vote. Are there really any groups out there that would suggest that their members not take part in the selection of their country's leaders and policy makers? In a country with abysmal voter turn out, who would ever suggest otherwise? (That is, of course, except for members of the ruling religious majority who have grown accustomed to silencing and oppressing any secular dissent.)
What I found to be particularly amusing was Donohue's question of math regarding number of Americans no longer affiliated with religion, shortly after he asserts:
"The Freedom From Religion Foundation is cashing in on the event by spending hundreds of millions on newspaper ads telling readers how unfair it is that their leader, Dan Barker, was denied a request to deliver an atheist address to Congress. He was denied because the invocation is reserved to those who are ministers of the gospel, not atheist activists." – Bill Donohue
I'm sure FFRF would absolutely love to have "hundreds of millions" in their budget, but at this time only the Catholic church has that type of money lying around. However, I must admit that last part is mostly true – Congress spends about $66,000 per hour for their Christian prayer time.
Spoiler Alert, Bill: I realize that it a cornerstone of Christianity to convince believers they are "nothing without Jesus" but millions of Americans simply reject this doctrine of helpless, meaningless, self-hatred and are finally able to embrace being simply… good without God. In fact, America is becoming less religious at an alarming rate – partly thanks to folks like you. So, keep up the good work – you make my job a lot easier!
Cheers!
– Horus Gilgamesh, voter