During a missions trip to Ghana years ago, I found myself on a beautiful beach along the Gulf of Guinea one morning. I was surrounded by a swarm of bustling women and children who waved goodbye to the men who were pushing their small fishing boats out through the breaking waves in hope of a good day's catch. The sand was white, the sky was blue, the sun was warm, yet – I couldn't help looking over my shoulder at the ominous reminder of a horrific not-so-distant past – the towering Elmina Castle, a major hub in the Atlantic slave trade (as seen here, illustrated in the background).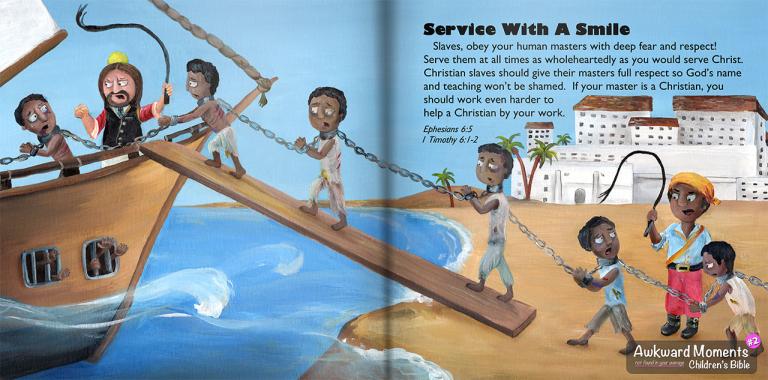 Later that day I found myself struggling to hear any of the words coming out of the guide's mouth. On the verge of tears for over an hour, I thought back to a trip to Auschwitz years earlier. Something about this castle seemed completely different. Why was it so different? As I stood inside the largest cell, the darkness barely lit by a single barred doorway far at one end, I heard the only words I remembered from that day, "600 men and 400 women." What? In here? All at once? This cell was no larger than an elementary classroom! Then it hit me – this place was so different than Auschwitz because these prisoners were expected to… live! In captivity. As property. Forever… Lingering back to hide my tears behind my camera, I took this photo of… Darkness.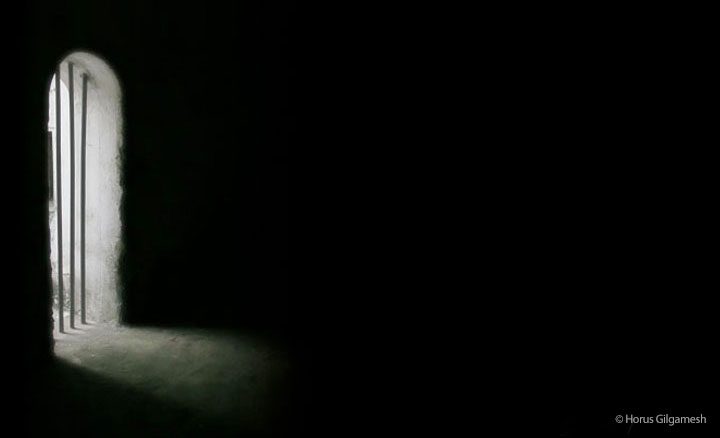 That evening, I found myself back on the same beach, trying to enjoy an amazing sunset for which the Gold Coast is known. Instead, I prayed… "What kind of a God would issue a commandment against coveting another man's property but not against making another human being a piece of property in the first place? What kind of loving God stands by as millions of His own children are bought, sold, and slaughtered – justified by the laws given by His own Word and Law? What kind of Son of God would continue to bless the father of the early church to utter a phrase such so morally repugnant as, 'Slaves, obey your masters…'?"
So, there I was – a mere human, knowing full well that owning another human has always been morally wrong. Meanwhile, my colleagues were out distributing Bibles that prescribed and promoted some of the very atrocities and inequality for which Elmina Castle was built to facilitate, exploit, and perpetuate. Now years later, as I think back to that beach with tears filling my eyes, I realize it may have been one of the final nails in the coffin of my Christianity.
Slavery was not invented by the Bible – just justified by it. Oppression is nothing new on this planet and isn't just an issue of black and white. It could be argued that it is a fact of nature with roots in the animal world, with a pecking order born of natural selection, the strong taking advantage of the weak.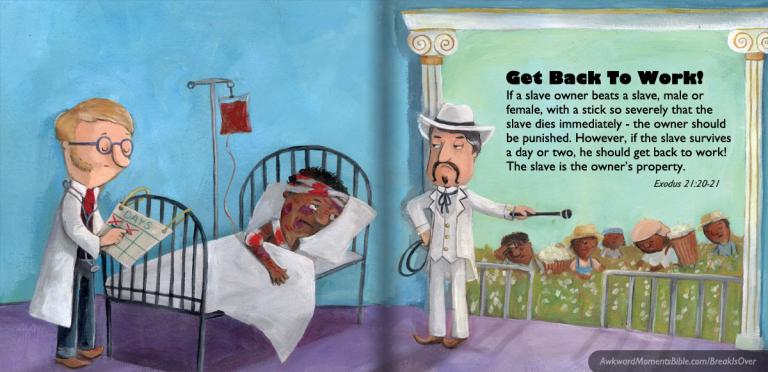 While the Bible may not have invented slavery, it definitely did its part to package and promote the practice by providing a scriptural defense of racial, gender, and sexual inequality. That defense obfuscated the logic and rebellion behind the U.S. Civil War, women's suffrage, the civil rights movement, and – most recently – marriage equality. It is also important to be honest – slavery, bigotry and oppression were not issues quarantined and forgotten in the Old Testament.
"The slave will be severely punished for refusing to do his work." – Luke 12:47

"Slaves, obey your owners with deep fear and respect. Serve them as you would serve Christ." – Ephesians 6:5

"If your owner is a Christian, show no disrespect. Work harder to help a follower!" – 1 Timothy 6:1-2
Sadly, slavery still exists in many parts of the world today – from forced labor camps to human trafficking. Jesus apparently didn't think it was important to rid the earth of slavery, so it is up to us. We can and must do better; one step might be to condemn (without amnesia) the teachings of ancient book that continues to oppress others to this day.
Questions: So, if we can all agree now that slavery is wrong and the Bible was wrong to have ever supported it – what else can we begin to agree on? How can so much of the black church, the very victims of the Biblically based oppression during the Civil Rights movement, now be toward the front of ongoing opposition of marriage equality among gays, often quoting their own Bible verses to make their case? Opiate for the masses, indeed.
= = = = = = =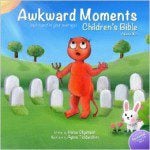 Remember: Don't blame us, it's in the Bible (as well as our second illustrated book.)