This is not a matter of faith, but of exploiting the endorsement of the Office of the President to perpetuate a fraud on the Ameircan people. The time has come for Paula White to resign, immediately.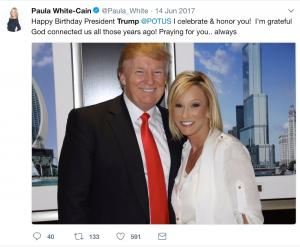 Given the scandals involving President Trump's advisors in recent weeks, the following question might appear to be inconsequential and/or unworthy of serious discussion in the 21st century. However, considering the unprecedented access and influence afforded to Paula White-Cain, the President's chosen "spiritual advisor" who also serves as chairwoman over the President's Evangelical Advisory Board, I feel the American people deserve to know the White House's official position on… raising people from the dead via Facebook. No, this is not a joke and I'm not laughing.
According to an announcement made last week, Paula White has officially joined the upcoming "Mega Miracles Crusade Against Cancer" hosted by controversial, " David E. Taylor, a self-appointed "apostle" who claims having done just that in a 2016 Facebook post titled "Raised from the Dead! David E. Taylor Commands Her to Live Through Sending a Text Message Through Facebook – Releasing the Supernatural Resurrection Power of God! She Lives!" (I should note that at the time of this writing, the alleged recipient of such miraculous recovery is still not available for comment nor have any major news outlets bother to cover this amazing feat. Why? Because it is just too ridiculous to be given any airtime.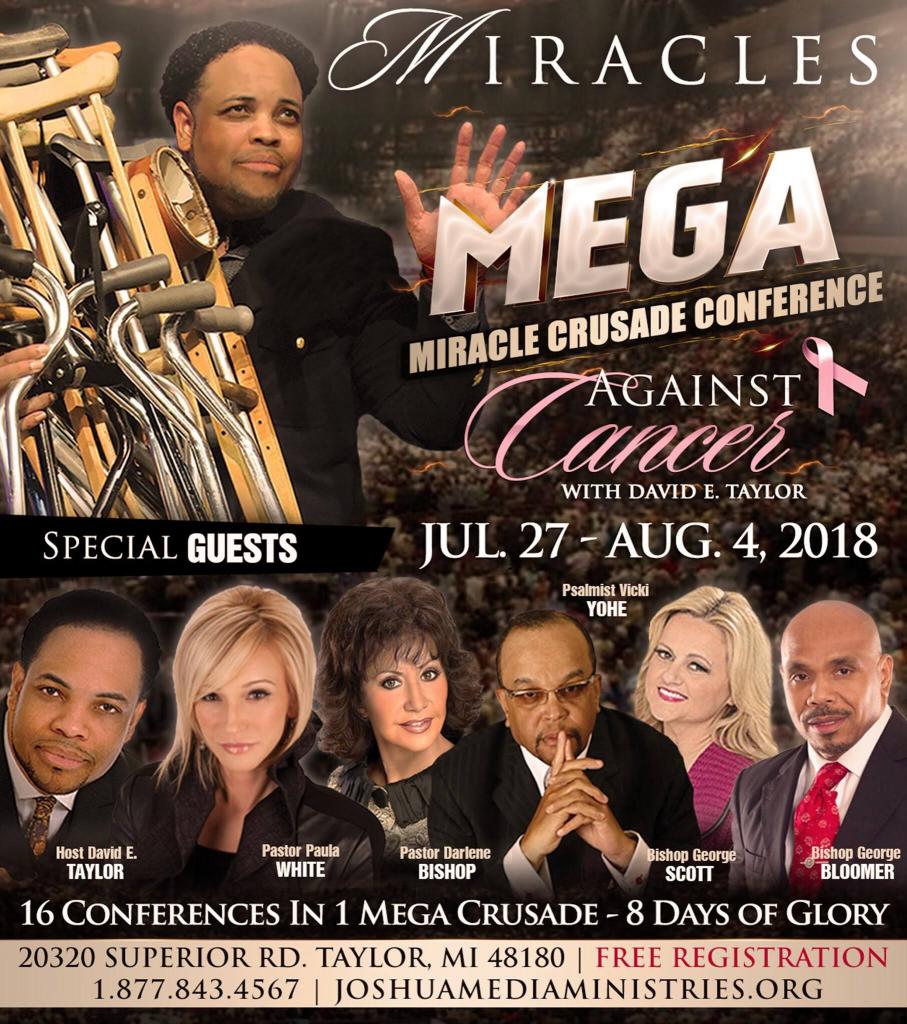 Meanwhile, the official "spiritual advisor" to the President of the United States and chairwoman of the President's Evangelical Advisory Board is going on tax-free "miracles" tour with a man who claims, among other things (all without evidence), to raise people from the dead. Need I really go on?
Certainly, some might find a prosperity-preaching faith-healer who can be seen speaking in tongues or rolling on floors to be undignified, certainly not what you'd expect from any advisor to the President. While I understand how many mainstream evangelicals might have concerns over Paula White's failed marriages or allegations of infidelity with fellow faith-healer Benny Hinn, I am not personally a prude. Much has already been said about her pretend doctorate or how she hired the same lawyer as Bill Cosby and Charlie Sheen to threaten suit against the press. It is not even the official Senate investigation into her ministry's finances that I find to be alarming; the $2.5 mil mansion, the $3.5 Mil condo in Trump tower, the private jet – these have somehow become an accepted "norm" of prosperity-preaching televangelists. Given my own time in ministry, it is the lifelong non-disclosure agreements required by her staff and the mid-flight diversions to the Cayman islands that give me additional pause. Yet, it is White's latest partnership with a death-defying "apostle" that should should be the final straw.
In the official announcement found on the Joshua Media Ministries website, Taylor invites attendees to, "Bring every person you know that has cancer, is bound to a wheelchair, or has any other manner of sickness or disease. The Father and Jesus will be coming to personally touch, deliver, and set you free!… My staff put packages together that will help you arrange your travel…" Indeed, packages are offered for $2,166. Though, when you consider that your Stage IV lung cancer will be driven from your body, it's actually one heck of a bargain! Of course, Paula White and "Apostle Taylor" will continue their "take" 100% tax-free under the guise of "religious freedoms" awarded to clergy. (I am pretty sure that faith healings and death conjuring is not what the founding fathers had in mind.)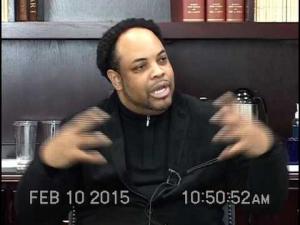 It should be quickly noted that this is the same "apostle" who, during a filmed deposition could not explain the presence of an unknown dependent on his tax return or recall the address of his $3 million home – paid for by his "ministry." It should come as no surprise that the featured slider on Taylor's website is filled with images of Jesus walking the streets and appearing in the clouds during previous events. My personal favorite includes an appeal for credibility with the byline, "As Seen On FoxNews." Taylor even goes as far to regularly claim that Jesus has been seen walking the aisles of his past Mega Miracle Crusades.
In fact, it was Paula White's longtime co-performer Vicki Yohe who is promoting the shared event to her 1.4 million Facebook fans, who claims she saw Jesus walking the aisles of the last event in December 2017. A claim that "Apostle" Taylor is happy to further exploit in the marketing of the next conference, "She literally saw Jesus walking the aisles, just as the Lord told me He was going to do, and He was touching the heads of the people in the seats!"
[Sidenote: Does anybody else find it odd that given Yohe's enormous (alleged) following, she is only able to garner a handful of likes and two "shares" from such an amazing announcement?]
Regarding Paula White's upcoming Mega Miracle Crusade, "Apostle" Taylor's fellow JMMI minister Anthony Moreaux tells The Christian Post, "I have seen hundreds healed. It is unreal. I've literally seen it with my own two eyes. People coming with tumors, coming back and testifying with medical reports in their hands that tumors have evaporated from their bodies." Paperwork, please?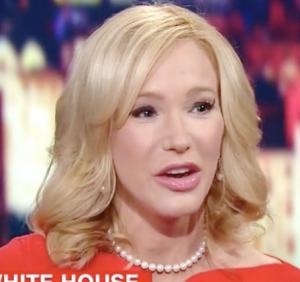 However, concerns over unsubstantiated faith-healings and Christ-sightings aside, it is the ongoing claims of Paula White's chosen associate to have raised a woman from the dead that are now cause for action, not silence, within the West Wing. Please understand, my concern in this matter is not about one's beliefs, but how their actions may be used to reflect poorly on the Office Of The President. Take something as simple as the justified headline at the top of this page as an example.
Meanwhile, it appears that the President continues to endorse and elevate Mrs. White into a position of unprecedented access an influence over countless policies, foreign and domestic, a trusted advisor seen walking the halls of the White House on a weekly basis.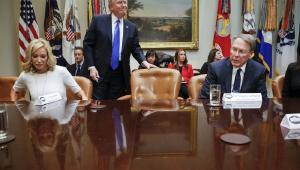 From her opening prayer at the inauguration of Donald Trump to being very visibly involved with everything from the nomination of Neil Gorsuch to the Supreme Court or the signing of a Religious Liberty executive order, Paula White is clearly a trusted advisor. White even partially credits herself for fast-tracking the nomination of Kansas Governor Sam Brownback as the next Ambassador At Large for International Religious Freedom, a priority one might consider odd at a time when the United States has yet to install ambassadors for South Korea, Saudi Arabia, Turkey, or Egypt?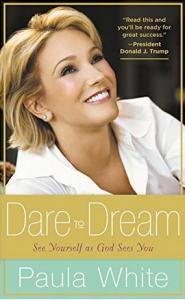 It is specifically because of this unprecedented level of access and influence in shaping of U.S. policy that I feel it is more than reasonable to ask the White House's position on whether or not this "spiritual advisor's" controversial practices are endorsed by the Oval Office. The President's ongoing reliance on this top "spiritual advisor's" counsel not only normalizes her highly controversial conduct, but endorses and elevates it on the world stage. Look no further than the President's endorsement found on White's recently re-released book, Dare To Dream where he writes, "Read this book and you'll be ready for great success." This, coming from the President, of a woman who tours with "apostles" claiming to raise people from the dead via social media. Need I go on?
Given the President continued relationship with Paula White, I feel that it is perfectly reasonable to ask two simple questions:
Does the President stand behind his "spiritual advisor" in light of her partnership with a Facebook resurrectionist?
Does President Trump personally believe that people can be raised from the dead via social media?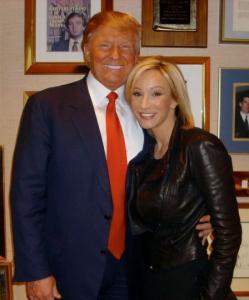 While these questions might be uncomfortable for the President to answer, but that is purely a trap of his own making, falling for Paula White's manipulation to elevate herself to the throne or her own choosing. If the "best people" are scamming people out of their social security checks through promises of miraculous healing and resurrections, well – I hope to never meet any of the "worst" people.
By allowing Mrs. White-Cain to continue as chairwoman of the Evangelical Advisory Board, the White House continues to endorse the escalation of bizarre conduct (not just beliefs) that diminishes the integrity and credibility of the Office of the President. As such, the time has clearly come for President Trump to ask for the resignation of Paula White-Cain, immediately before her faith-meets-carnival charades bring any further shame or embarrassment to the Office of the President and the United States.
For example, on any given Sunday at Mrs. White's church – skip to 23:30.
Indeed, to quote the president, "They are laughing at us…" Enough! The time has come to #DumpPaulWhite!
– Horus Gilgamesh (abletochoose (at) horusg.com)
P.S. If you would like to add your voice to this conversations PLEASE share your comments below. Meanwhile enjoy this bit of "spiritual advisor" Twister – totally befitting the Office of the President.