By Kathleen O'Keefe-Kanavos
 Domestic violence is a universal problem that transcends time and space. Why is it essential to address identifying the disguises behind domestic violence? How can we help young adults learn how to identify the disguises behind domestic violence? And how can our dreams help us as both young adults just beginning life-long relationships and adults in domestic relationships break the circle and cycle of abuse?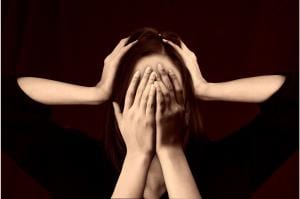 Domestic violence is a vicious circle that, if left unbroken, continues from one generation to the next.  
In this video article, aka V-article, our guest tonight is Lily Sanders on the DreamVisions7 Radio/TV Network show Dreaming Healing. Author/Speaker/Coach Lily Sanders is interviewed by show host Kat Kanavos.
The link to the interview is posted at the bottom of the article for your viewing pleasure.
The object of the interview and subsequent v-article is to help break that circle of hidden disguises of domestic violence by helping young adults and adults learn how to identify the disguises and masks behind the abuse.
Guest Lily Sanders is an expert in helping young adults identify the disguises behind domestic violence. She shares her Truth to Triumph on overcoming and identifying disguises behind Domestic Abuse from the advantage of growing up in a domestically violent home.
Lily used ballet class as her sanctuary. She is also a Domestic Violence survivor with a powerful story.
Our guest tonight is here to help identify the disguises of abuse. Lily Sanders is the award-winning author of Truth To Triumph, Speaker, Domestic Violence Expert, and Survivor. Her mission is to help break the mold of abuse for positive generational change around the globe. Her story has been featured by NBC, CBS, USA Today, Yahoo, Boston Herald, Thrive Global, Zoosk, eHarmony, and iHeartRadio.
Lily Sanders is a survivor with a powerful story she shares during the interview of how she grew up in a domestically violent home and used ballet class as her sanctuary. To help her build self-esteem, Lily became a professional dancer on Ed McMahon's Star Search, a Showgirl/Dancer on Ringling Bros Barnum & Bailey Circus, and continued onto a promising acting career. She won various Off-Broadway roles and a day player role on ABC's One Life to Live.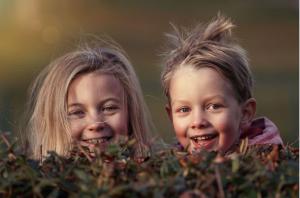 You might think that is the end of her abuse story and the beginning of "happily ever after." Far from it.
"Suddenly, I took a 180 pivot onto what I call the path left of center," Lily explains.
"Although I thought my past was behind me, imprints it left on me resurfaced in my adult years. At the age of 32, I began a fifteen-year nightmare with two back-to-back destructive marriages, living behind a veil of silence as a battered wife.
I became another statistic, enduring cervical vertebrae damages, black eye, concussion, broken collar bone, lockjaw, strangulations, and urinating down the sides of my legs. The loss of my dignity and self-worth matched that of when I was a little girl growing up. One day when I was 47, I looked outside of myself, as if I were watching a movie, and thought, 'Omg, how did I get here?!' I ran for my life, and I knew I had to rewrite it. I can attest to the lie of family imprints."
Today Lily's mission is to "build global services for young adults that prioritize well-being, opportunities for healing, and teach fundamental ways to manifest the life you came here to live. I believe that dignity is your birthright, and you are here for a purpose."
We often get inner guidance and connect with our life purpose through our dreams.
Dreams are our innate doorways to Divine Messaging. Our dream doors become enlightened pathways to answers for a brighter future during our darkest hours. Choose to follow the light rather than live in the dark. Learn the disguises worn by Domestic Abuse. By unmasking the symbolism in our dreams, we learn our dream language that can help point out what hides behind a disguise.
Learn more about Lily Sanders and her story @ https://lilysanders.live/
Please enjoy your show:
https://www.youtube.com/watch?v=peyOeCcXo9I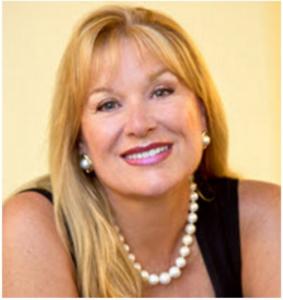 Bio: Kathleen (Kat) O'Keefe-Kanavos: aka The Queen of Dreams Syndicated Columnist, PR Guru, VIDEO Podcaster/Show Host Dreaming Healing, 3-time Breast Cancer Survivor, multi award-winning author, and Dream Expert seen on Dr. Oz, DOCTORS, NBC, & CBS. Divine Dreams diagnose her illness. Kat and Duke U Radiologist Dr. Larry Burk co-wrote, (2018 Nautilus Award Winner) Dreams That Can Save Your Life. She's an Author/Publisher/Lecturer/Inspirational Keynote who promotes patient advocacy and connecting with Divine-guidance through Dreams. "Don't tell God how big your problems are. Tell your problems how big your God is." Learn more @  www.KathleenOKeefeKanavos.com
References:
Disguises Behind Domestic Violence Dreamvisions 7 Radio …. https://dreamvisions7radio.com/disguises-behind-domestic-violence
Photo Credit:
httpspixabay.comphotoswoman-face-bullying-stress-shame-2696408Geralt-PixabayFREE-for-commercial-use-No-attributions-required.jpg
Children-pixabay.com-httpspixabay.comphotoschildren-happy-siblings-hide-play-1879907Free-for-commercial-use-no-reuired.jpg