According to a new survey by the Pew Research Center, 52% of registered voters think Donald Trump would be a "poor" or "terrible" president. The 38% of voters who think he would be "terrible" is higher than any other candidate. However, 11% of voters still think he would make a "great" president, which is more than any other Republican candidate.
As for the Democratic candidates, 35% of voters think Hilary Clinton would be "good" or great" and that is 5% higher than Bernie's numbers. However, 28% of voters think Hilary would be a "terrible" president compared to only 17% for Sanders.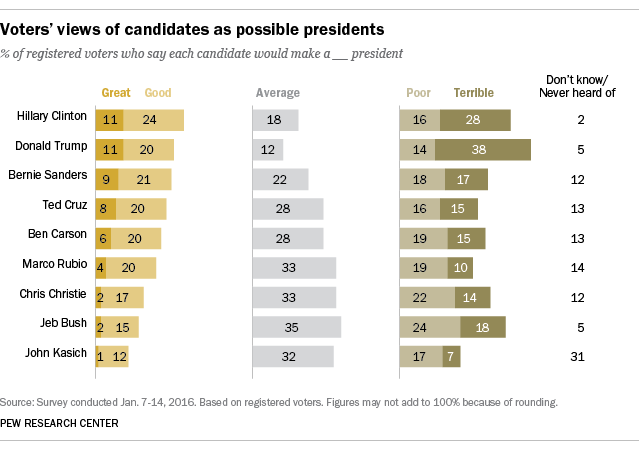 The trends change significantly when we break down the results by political party. Trump becomes much more favorable among Republicans (now over half think he's good/great) and only 7% of Democrats think Hilary would make a terrible president. Of course it's still early and a lot can happen between now and November, but these results do show how politically polarized America has become.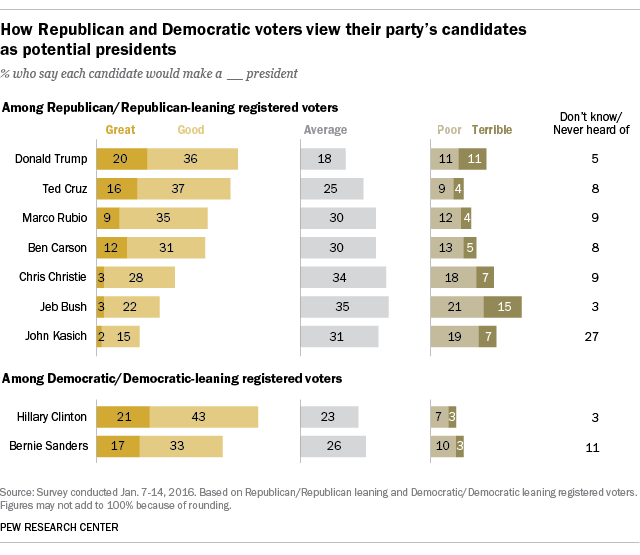 ---
Featured image from Pew Research Center