Joey Talley is a Wiccan witch and ordained minister who resides in Northern California. Not only does Talley claim to fix people's health problems through magic, she claims to fix computer problems as well. In an interview with Motherboard, Talley discussed her powers in more detail: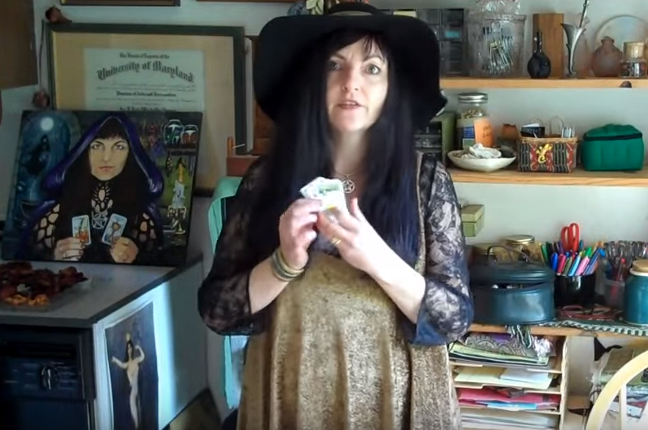 How, specifically, do you use witchcraft to rid viruses of computers?


Again, I just go in and work the energy. And there are different stones that work really well on computers, chloride is one of them. Also, some people really like amethyst for computers. It doesn't really work for me, but I'm psychic. So when I go into the room where somebody's computer is, I go in fresh, I step in like a fresh sheet, and I'm open to feel what's going on with the computer. Everything's unique, which is why my spell work changes, because each project I do is unique.

Sometimes I do a magic spell or tape a magic charm onto the computer somewhere. Sometimes I have a potion for the worker to spray on the chair before they sit down to work. Jet is a stone I use a lot to protect computers.

Tell me about a time when you successfully cleared a virus.

I got contacted by a small business owner in Marin county. She had a couple of different viruses and she called me in. First, I cast a circle and called in earth, air, fire and water, and then I called in Mercury, the messenger and communicator. Then I went into a trance state, and all I was doing was feeling. I literally feel [the virus] in my body. I can feel the smoothness where the energy's running, and then I feel a snag. That's where the virus got in.

Then I performed a vanishing ceremony. I used a black bowl with a magnet and water to draw [the virus] out. Then I saged the whole computer to chase the negativity back into the bowl, and then I flushed that down the toilet. After this I did a purification ceremony. Then I made a protection spell out of chloride, amethyst, and jet. I left these on the computer at the base where she works.
According to Talley's website, private appointments with her are $200 an hour. Despite Talley's testimony, I still think I would rather trust my computer with Geek Squad.
---
Featured image from screen grab of Joey Talley's Youtube