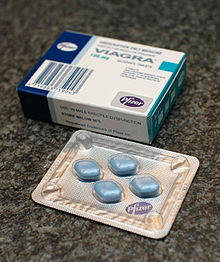 Recently a bill requiring women to have mandatory counseling before an abortion has become a Kentucky law. In response to that absurdity, Kentucky legislator Mary Lou Marzian drafted a new bill that requires men to get permission from their wives before getting Viagra or other erectile dysfunction drugs.
Marzian, a State Representative and Democrat, claims that she only wants "to protect these men from themselves" and it's about "family values." She's obviously making fun of the crazy talking points spouted off by Republicans as they restrict women's health.
Her new bill also proposes that "a man to make a sworn statement with his hand on a Bible that he will only use a prescription for a drug for erectile dysfunction when having sexual relations with his current spouse."
Representative Marzian acknowledged that this bill probably won't go far and is meant to protest Kentucky politicians intervening in women's private lives. Hopefully the predominantly male Kentucky legislature will get the message.
Marzian isn't done yet. She plans to introduce a bill that requires people buying guns to first receive counseling from gun violence victims. "I'm just making sure the government is taking care of your safety," she said. I think we need more Mary Lou Marzian's in politics!
[Featured image from Wikipedia]