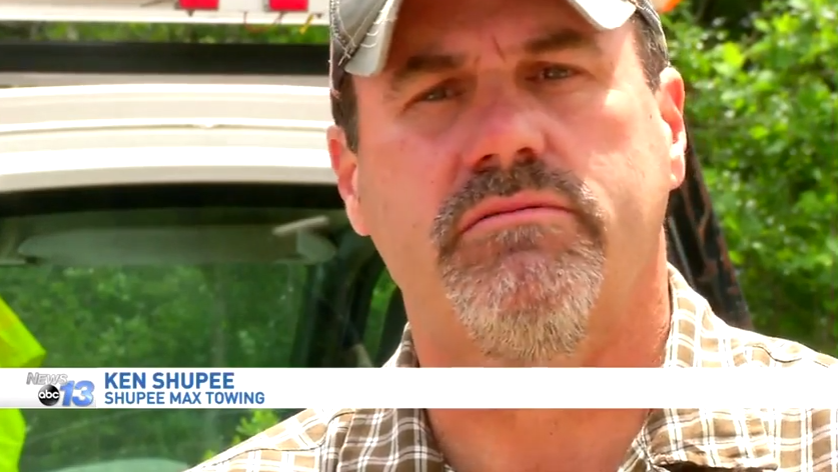 Cassy McWade was involved in a car wreck and called a tow truck to move her broken down car to a mechanic. When Ken Shupe, owner of Shupee Max Towing arrived, McWade said he just ditched her there:
"He goes around back and comes back and says, 'I can't tow you.' My first instinct was there must be something wrong with the car, and he says, 'No, you're a Bernie supporter.' And I was like, 'Wait — really?' And he says, 'Yes ma'am,' and just walks away."
Shupe also said that the woman was "obviously a socialist" and that she should "call the government" for a tow. If this all isn't outrageous enough, Shupe later said that God told him to leave the woman there:
"Something came over me, I think the Lord came to me, and He just said, 'Get in the truck and leave,' And when I got in my truck, you know, I was so proud, because I felt like I finally drew a line in the sand and stood up for what I believed."
So much for that Biblical story about the Good Samaritan huh? Shupe may feel like he can refuse service to whoever he wants (as he said on his Facebook page), but it may cost him business as his new infamy may make people think twice about using his services.
[Featured image From ABC news via screengrab]