After the news of the deadliest shooting in American history took place at a gay club in Orlando, Texas Lt. Governor Dan Patrick tweeted out a verse from the Bible that "a man reaps what he sows."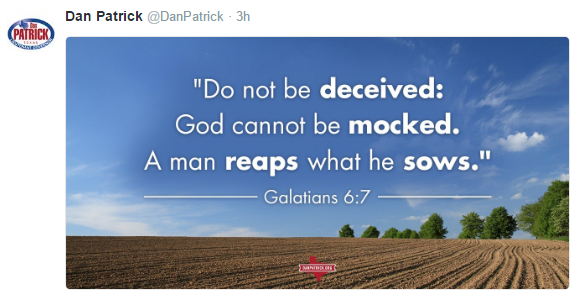 Now this could be a coincidence of course, but it seems very unlikely as Patrick has openly been anti-gay and openly anti-transgender. He also has yet to apologize for the incredibly stupid tweet. Here is someone who is openly "pro-life," but completely dismissive of a massive death toll in a deadly shooting. Regardless of your politics, hopefully we can agree that this is an outrageously insensitive thing to post after the tragedy.
UPDATE: Patrick has now deleted the tweet and apologized.