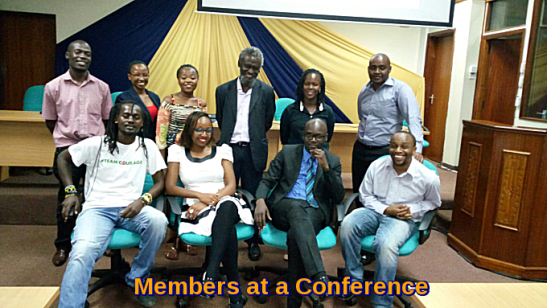 I was happy to write about how Atheists in Kenya was officially recognized as an organization by the Kenyan government a few months ago. Sadly, the Attorney General has overturned that decision and suspended their group. They have yet to hear any sort of reasoning as to why this happened, but they suspect the Attorney General gave into religious groups demanding the atheist group be eliminated. Here is part of the statement from the Atheists in Kenya website:
We want to express shock and surprise at the decision by the Office of the Attorney General, through the Deputy Registrar Mrs. Muluku Kariuku to suspend the Atheists in Kenya Society. We received this letter yesterday (10th June, 2016) through postal mail, despite the fact that the letter was dated 29th April, 2016. Why was the letter not emailed to us? Why didn't the registrar call us to collect the letter physically from her office? We are left asking a lot of questions. Did they want the seven days to lapse, as indicated in the letter, so that we are eventually suspended? Let it be clear that the office of the registrar has all the contacts of the officials of AIK in their files, and our email address and mobile numbers are available on our website.

It is unfortunate that the Attorney General has yielded to the calls by the religious groups to have the atheists in Kenya Society suspended. This decision goes against the principles of natural justice. It smacks of intolerance and infringes on our fundamental freedoms and rights as atheists, in particular the freedom of association. This decision offends Article 8 of the Constitution. It attempts to make religious views the basis for administrative action against individuals and groups in Kenya. Kenya is not a theocracy. The state must not be pushed by any religious groups when it comes to matters of making decisions, especially those touching on fundamental freedoms and rights of all Kenyans. Kenya is a secular state.
Atheists in Kenya will be going to court to fight this as soon as possible. Keep checking their website for future updates and how to help!
[Featured image from Atheists in Kenya website]