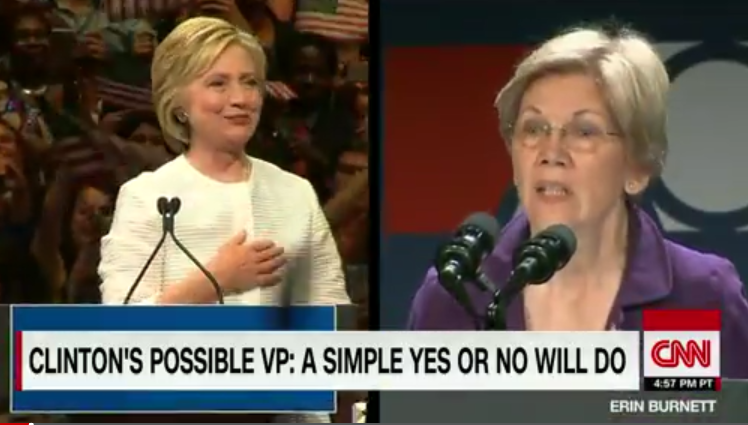 According to new reports, Senator Elizabeth Warren, Senator Tim Kaine and Housing Secretary Julián Castro are on Hillary Clinton's shortlist for potential Vice President picks. According to CNN, Clinton hasn't started with formal interviews and will make the official decision in the coming weeks.
I'm personally most familiar with Elizabeth Warren and I would love to see her as the running mate for Clinton. However, I also know that Warren does a fantastic job fighting in the Senate so it could be argued that she can help out more by staying there. I do think Warren would also appease some of the more pragmatic Sanders supporters and keep the discussion going about money and politics.
Speaking of Sanders, both the Associated Press and CNN have reported that Bernie Sanders is not currently under consideration. I don't think Bernie would be picked (and I'm not sure he would even accept). However, I would like to see Sanders in the Clinton administration in some capacity.
As for the other major candidate, Donald Trump has been dealing with some campaign issues and plans to announce his VP pick at the Republican convention in July. The election season has already been rather unusual and I believe it will only continue to be more interesting as the stakes continue to get higher.
[Featured image from CNN screen grab]