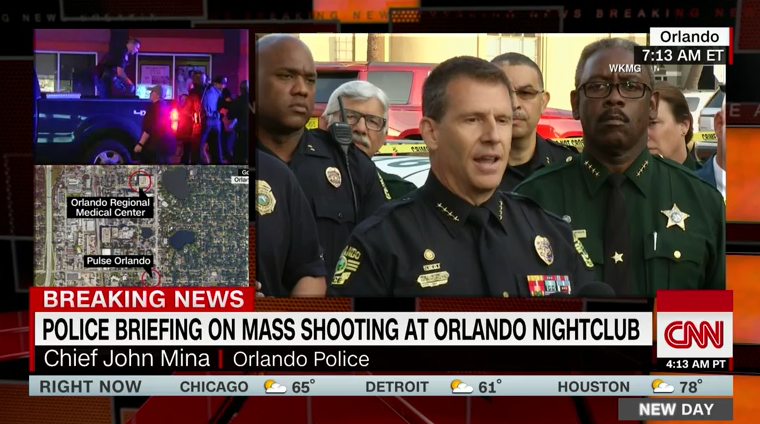 I absolutely hate writing about these stories. It seems like every few days there is another mass shooting somewhere in my country. This time, Omar Mateen, a lone gunman in Orlando, Florida opened fire in a gay club and killed 50 while injuring dozens more. Mateen had an AR-15 assault rifle and may have had other explosives. Information is still coming out, but the FBI does believe that gunman had links to Islamic terrorist groups.
As the gunman held people hostage, the SWAT team came in the club and killed the man in a shootout. Thankfully, the SWAT team did save many hostages, but not after many people lost their life and were injured. This is the deadliest shooting in American history. Sadly, it seems like we are not slowing down with gun violence anytime soon. I don't think it's political to bring up how we need better gun control and stop radicalism. It's simply trying to prevent future atrocities from occurring.
Again, we still don't know all the details, but I will update this post when the motivation of the shooting if officially known. Right now it appears to be some sort of hate crime against homosexuals and that may be fueled by an Islamic ideology. Yes, hate doesn't need a religion, but people can use their religion to justify their hate. My heart goes out to the victims and their families.
UPDATE: NBC news spoke to the gunman's father, Mir Seddique, and he said it had "nothing to do with religion." However, he did say that his son got angry when he saw two men kissing and thinks that could have been related to the shooting.
[Featured image from CNN screengrab]