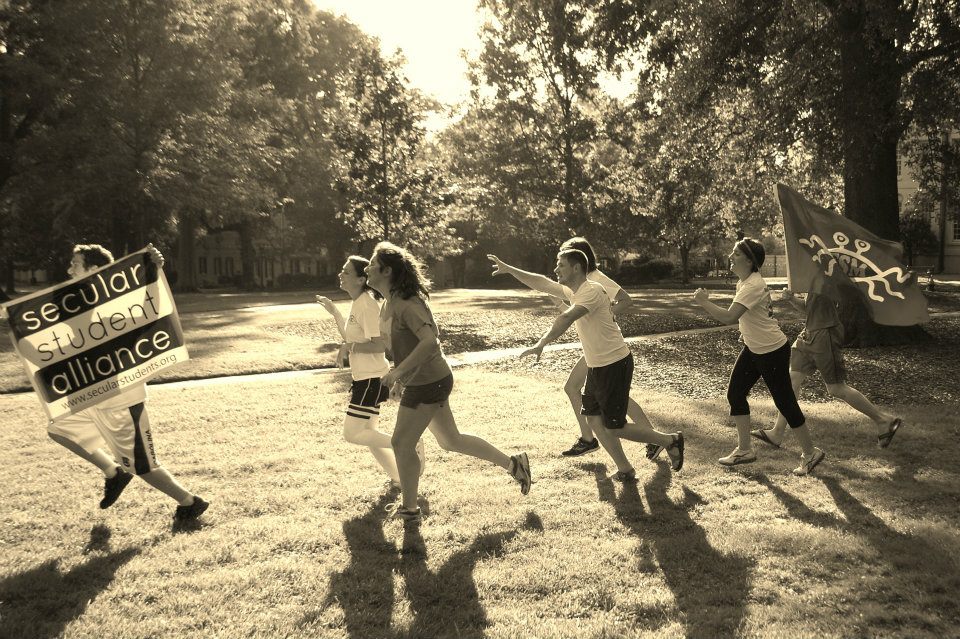 I admit I was scared to move to South Carolina. As a very left-leaning atheist, I really didn't expect to fit in. But that is where I was accepted for graduate school and I would be heading there soon. After arriving and seeing church after church, I knew I needed to find some community. So I searched if there was any sort of atheist groups near me. I was happy to see that my university had a chapter of the Secular Student Alliance.
Not only did we have a chapter of the SSA, we had an incredibly active chapter with many great members. I never met another atheist (that I knew of) before my first SSA meeting, but was overwhelmed when I was in a room of around 30 of them. Everyone was welcoming and Kelley Freeman, the SSA president my first year, was particularly wonderful. Instead of feeling like an outsider in a new city, I quickly had a social group that I could go to for support. I didn't feel weird anymore for being an atheist and I always looked forward to our SSA meetings.
Social support is definitely important, but what made our group so great is what we did. In just my first year, we were involved in several charity and volunteer activities. We raised money for cancer research and for Amnesty International. We had several really cool atheist speakers come to our group including Herb Silverman and Fred Edwards. We also took trips to the SSA conference in Columbus, attended the 2012 Reason Rally, and Rock Beyond Belief. In just a few short months, I was thrown into to the secular movement meeting hundreds of atheists including some of the most important figures in our community.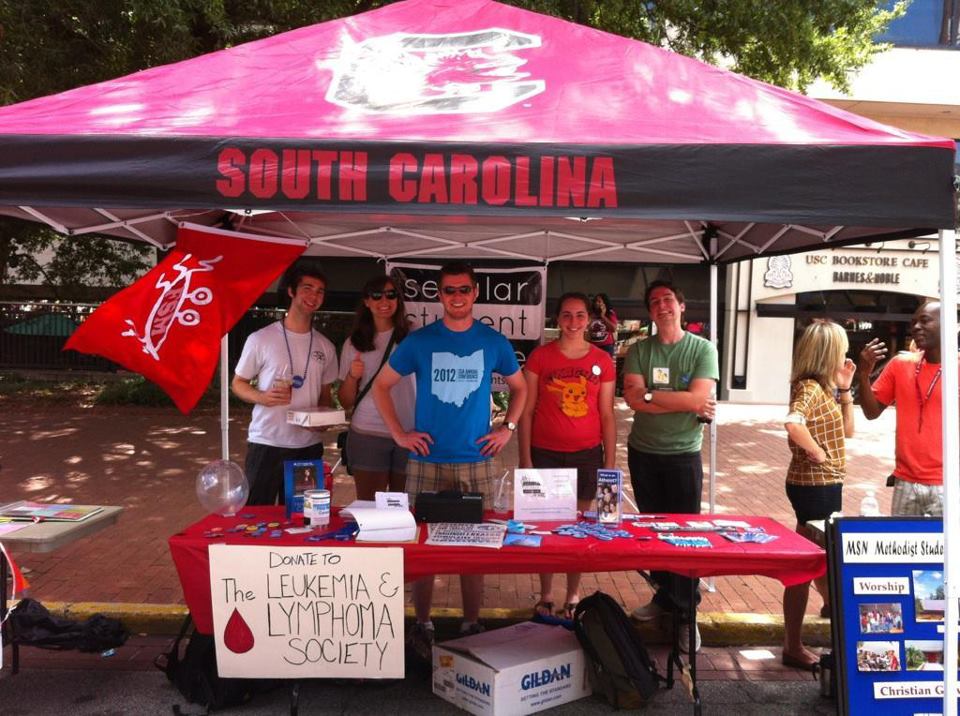 Being involved in this community actually helped me professionally as well. I was then working on my PhD in neuroscience and thought it would be fun to give a talk to my local group on the science of religious belief. I eventually became really interested in this topic and started researching it in my program, gave talks about it around the country, and am currently writing a book chapter on the topic. My research area has now evolved into studying the social factors of why people believe weird things more broadly, but this all started from the talk I gave at my local group.
So the Secular Student Alliance was absolutely a wonderfully positive experience for me and I imagine it has had similar impacts on many other students. I'm writing this post to share my story as evidence of what the SSA can do for students. It's very important that SSA continues to thrive on campuses throughout the country. They provide social support and opportunities that secular students often lack in a religiously dominated country. Please visit the Secular Student Alliance website to learn more about them and see how you can support them!
[Featured images from Sadie Burger and SSA at USC Facebook]