I just got back from an awesome weekend in DC where I attended the Reason Rally. Overall, the event was fantastic and I had a wonderful time. In this post, I'd like to share some highlights and reflections of my experience.
Before the Rally even began, I attended a pre-Reason Rally brunch at fellow Patheos blogger Linda LaScola's house. This was a great way to meet like-minded people and set the tone for the day. I also met another Patheos blogger, Andrew Hall and chatted with a variety of people about science, religion, and social justice.
After brunch, I arrived at the Reason Rally.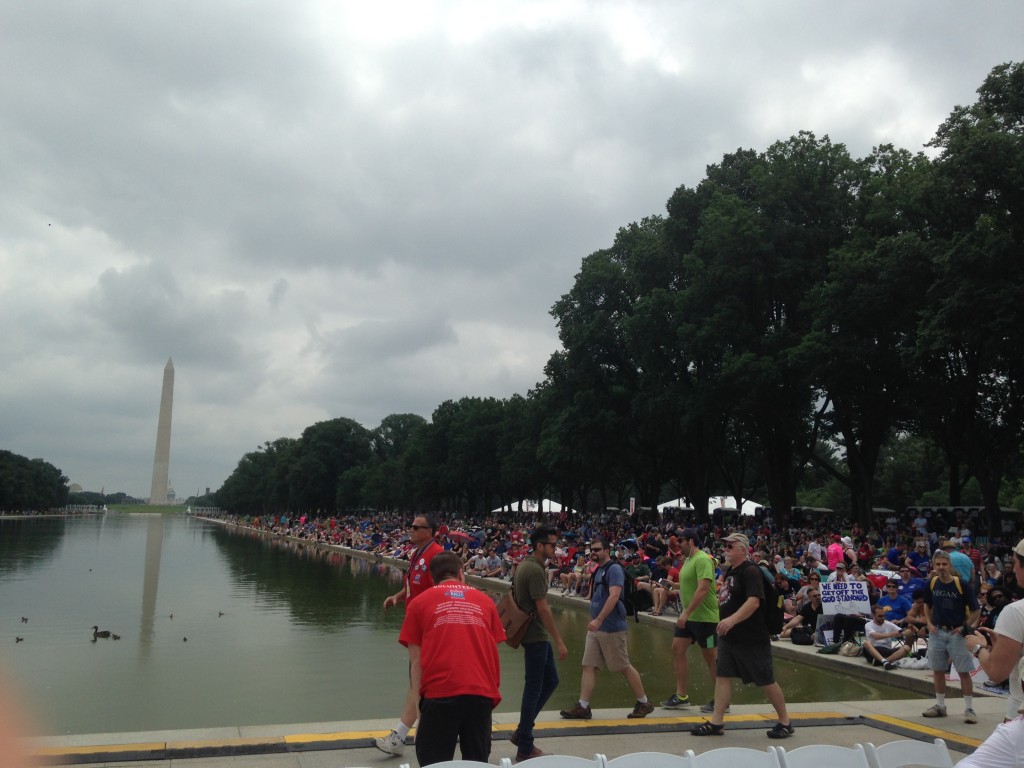 I thought there was a great turn out (even though it may have been less than the 2012 Rally) and the environment was electric. Unlike last year, it never rained!
Within minutes of arriving to the event, I saw this guy. Being so close to the world's best known science communicator was exhilarating. Like many science students, Bill Nye has been an inspiration for me. At this point, Bill was doing an interview with CNN and I didn't get to meet him… yet.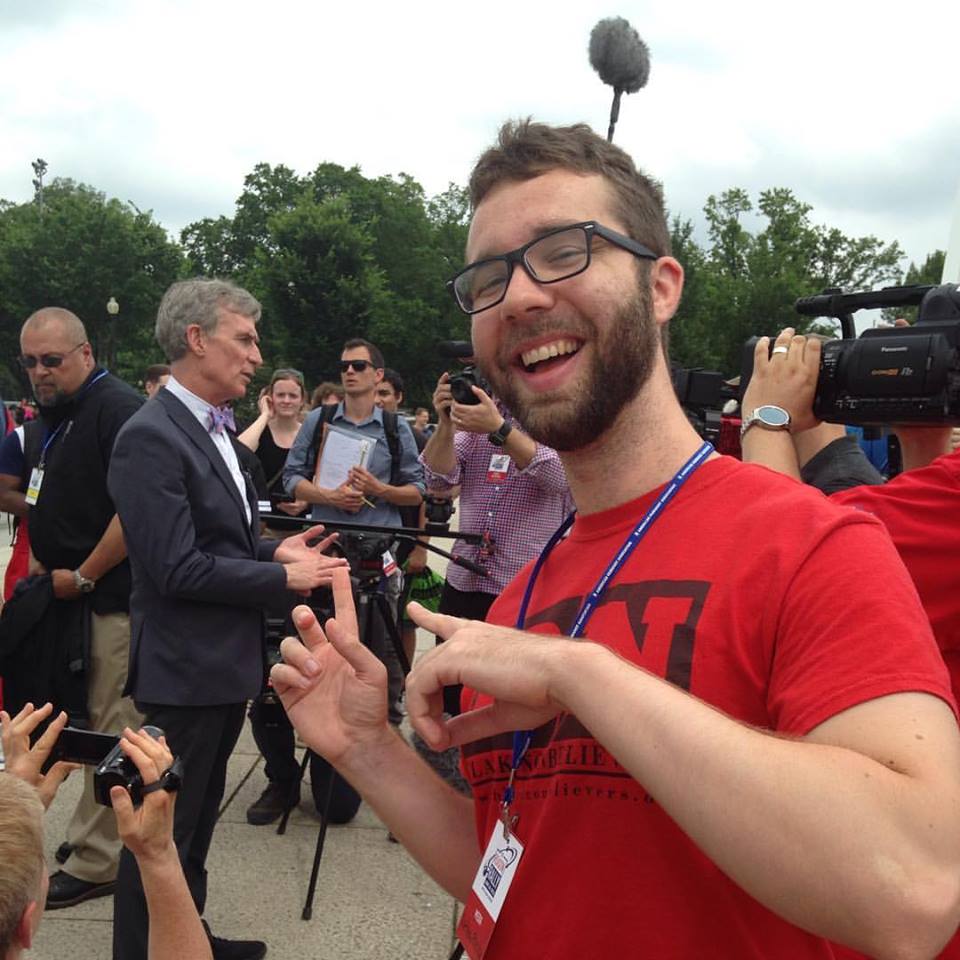 For the bulk of the rally, I spent time just talking to people. I caught up with some old friends, made new friends, and finally met some of my online friends! It's just awesome to not feel like you are in the minority anymore as an atheist. Everyone was great and I loved stopping by each of the exhibits meeting new people and just chatting about all things reason related.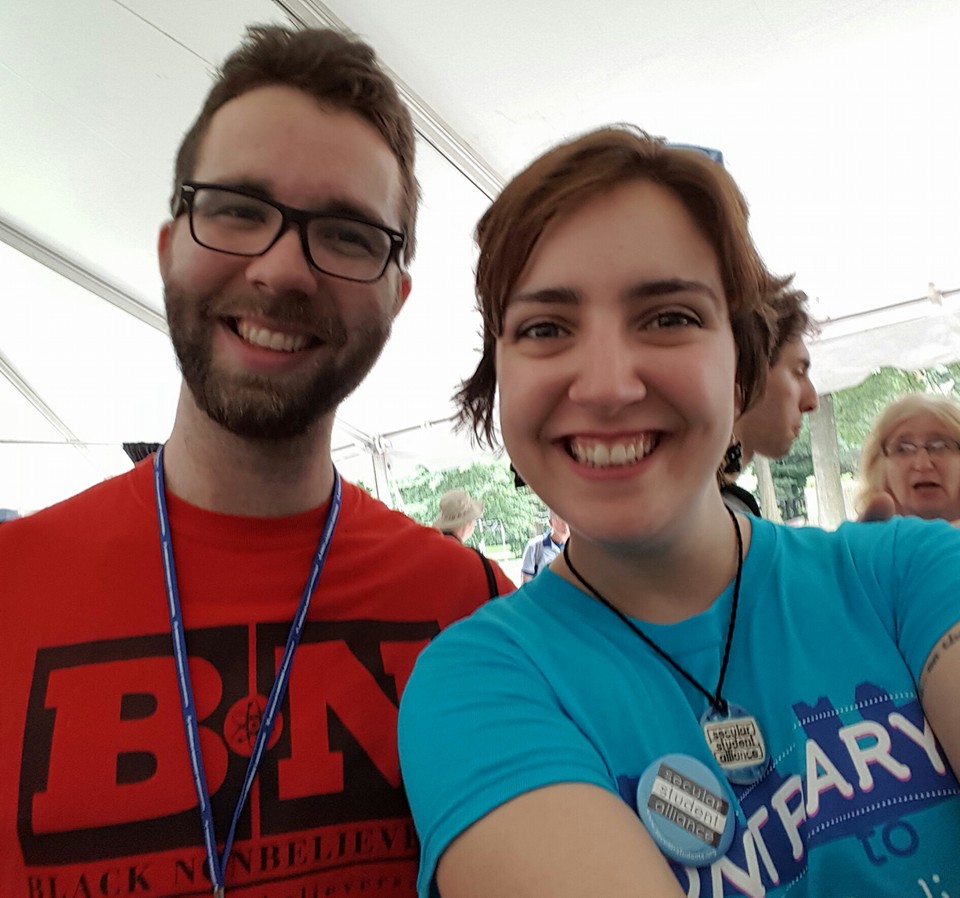 Admittedly, I didn't spend much time listening to speakers, but from what I heard, they did a great job!
I left the exhibition booths to take a break and listen to some talks towards the end of the Rally (I needed a break from chatting all day as I was exhausted). The first talk I attended was Cara Santa Maria's. Cara's another awesome science communicator that I've had the pleasure of getting to know since we first met at Skepticon in 2014. Her talk really pumped up the crowd!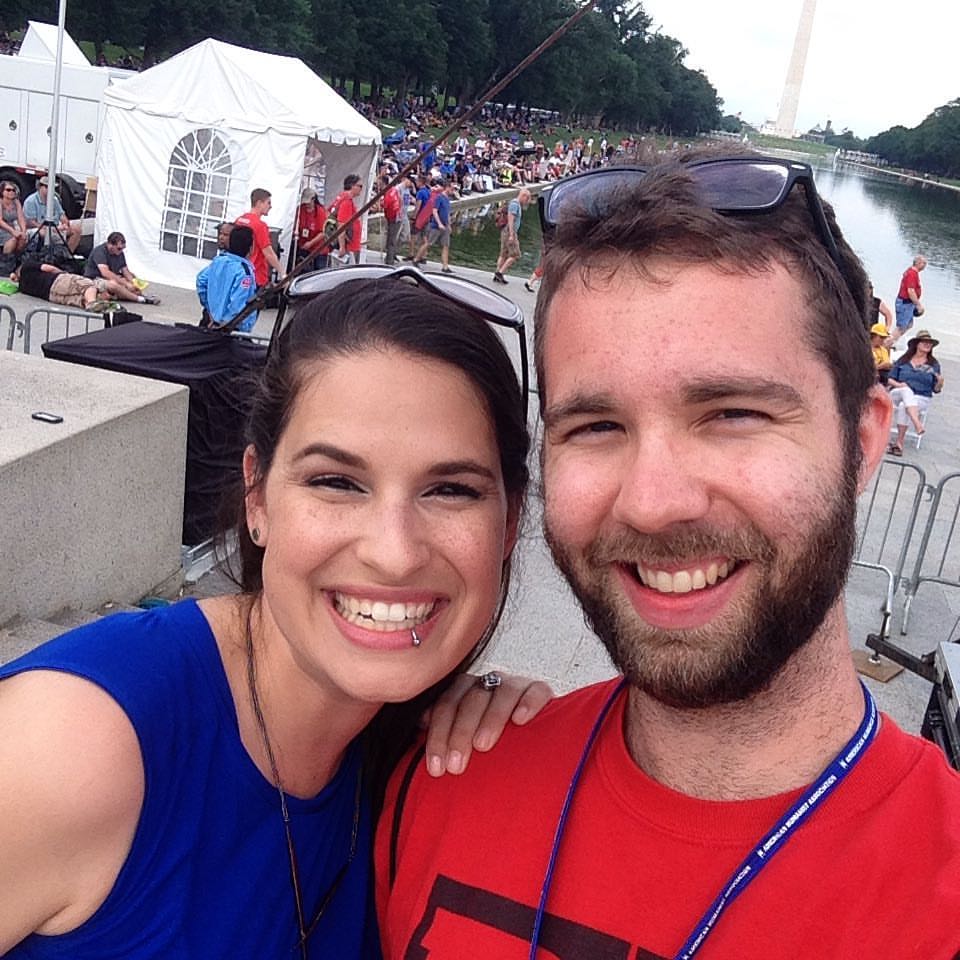 Next up was Bill Nye. Bill also did a great job getting the crowd excited (it's a rally after all!) and his general message was to bring people together to fight for reason and science in politics. Afterward, I was lucky enough to find Bill when he had a moment to chat. Finally, I was able to meet him in person and was even able to tell him about my research and science communication efforts. He told me that my research was interesting and important and that "social science is science." I still can't wipe this smile off my face.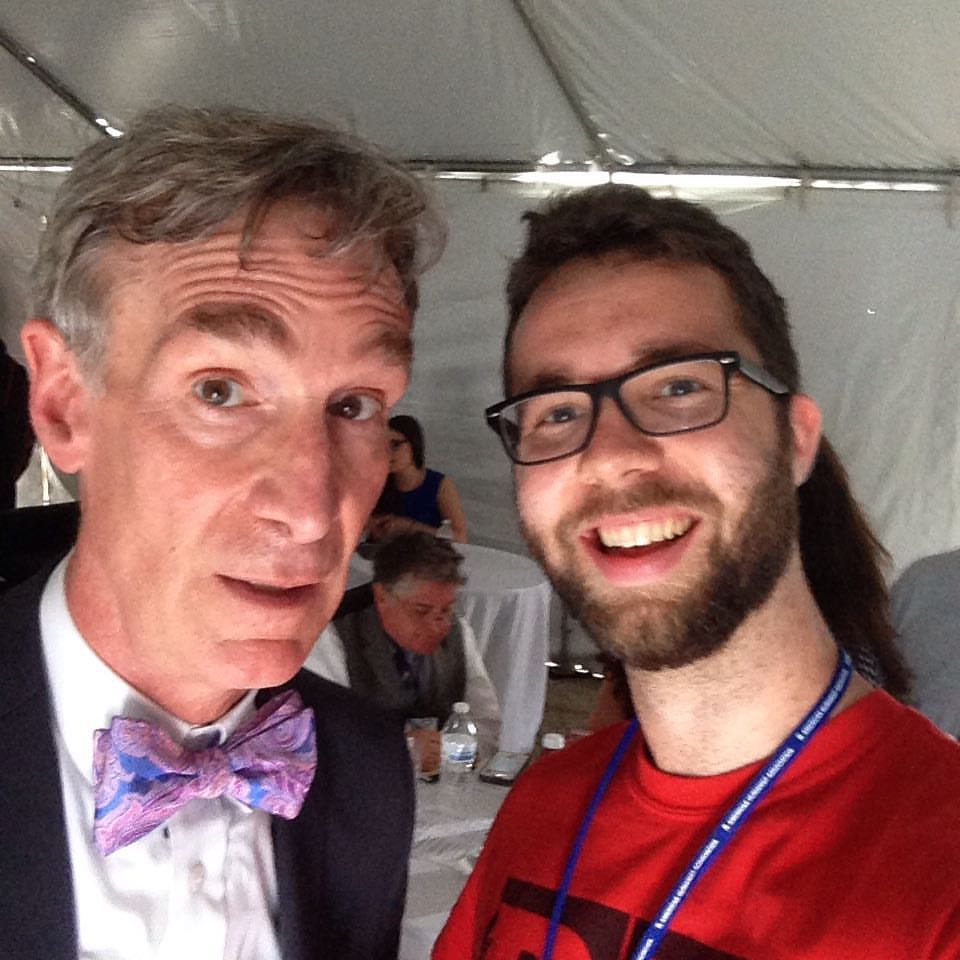 After this, I was pretty drained so I took a break to shower and eat. The last Reason Rally thing I would be doing was attending an after party downtown.
Much like the Rally, the after party was a great opportunity to talk to some more awesome people. I didn't really "party" much as the space inside was too loud to chat and it was $9 for a Bud Light. But I was still really glad I was able to chat with so many great people about a variety of subjects. After socializing until early in the morning, I was officially ready to crash. My Reason Rally experience was over and was a total success.
I really hope the Reason Rally continues in future years because it allows like-minded people to come together, network, and get inspired. It's commonly stated how organizing atheists is like herding cats. However, we need to try our best because large movements of people can accomplish a great deal. I left the Rally feeling optimistic for the future when I saw so many people passionately fighting for science, secularism, and reason. Hopefully, I'll see you all in 2020!