A new poll showed that Donald Trump has 0% support of black voters in Ohio and Pennsylvania. Zero is also the number of black people featured among the Republican Capitol Hill interns from this selfie Paul Ryan shared recently.
Nominating someone as openly racist as Donald Trump doesn't seem to be doing them any good. Just 18 out of 2,472 (0.7%) of delegates going to the Republican National Convention are black. The United States is becoming much more racially diverse, and if Republicans do not change their ways soon, their party could fade with the times.
Just for comparison, The Democratic National Convention group of interns showed much more diversity.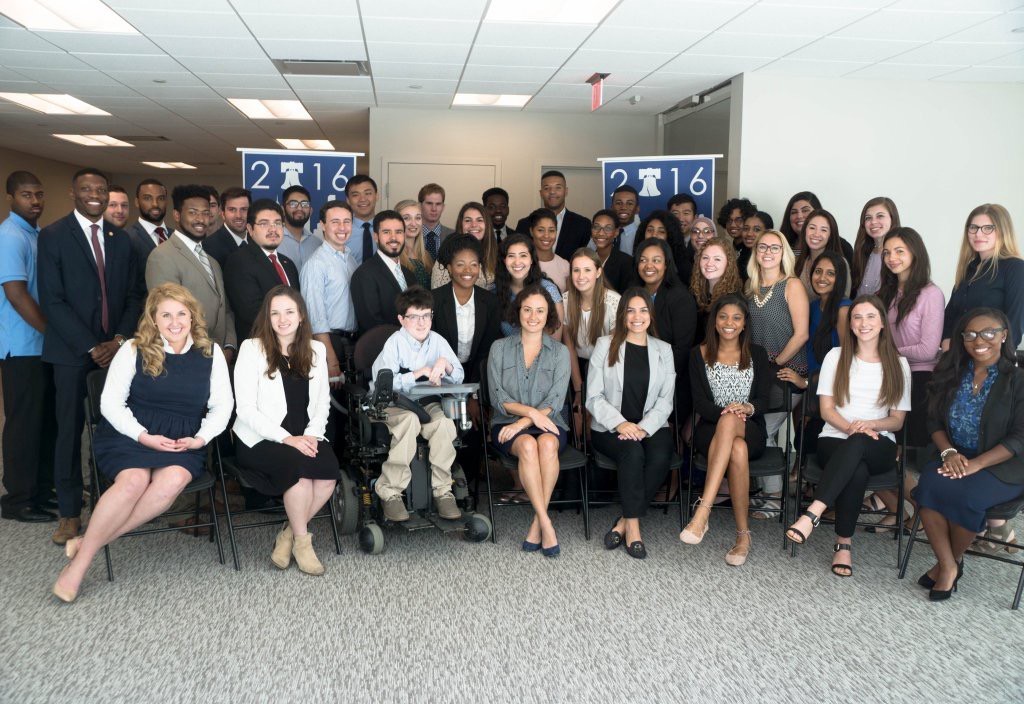 [Featured image from Hayley Richard]