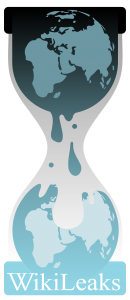 WikiLeaks may have just uncovered some bias on the part of the Democratic National Committee, but they also may have just released a ton of innocent people's private information as well. Here is a recent tweet sharing their dump of DNC emails.
RELEASE: 19,252 emails from the US Democratic National Committee https://t.co/kpFxYDoNyX #Hillary2016 #FeelTheBern pic.twitter.com/Pft8wnOujl

— WikiLeaks (@wikileaks) July 22, 2016
Wikileaks just published close to 20,000 emails from the DNC and some of these emails contained the credit card and social security numbers of donors. If you just search a term like "contribution" you can see many people's addresses, phone numbers, passport numbers, as well as their credit card and social security numbers. Scary.
If you were a recent donor (even donating as little as $10), your private information may be made public. Wikileaks has not yet explained why they released this information. There is no way to edit the information if you see your name is on the list. But if you do see your name on the site, you should immediately try to protect your identity.
Things like this makes me have very mixed feelings about WikiLeaks. Yes, transparency is nice and the people should know if there is some corruption going on. But at what cost? I would be really upset if a bunch of people could now steal my credit card information just to see that a few DNC officials were biased against Bernie Sanders (big surprise).