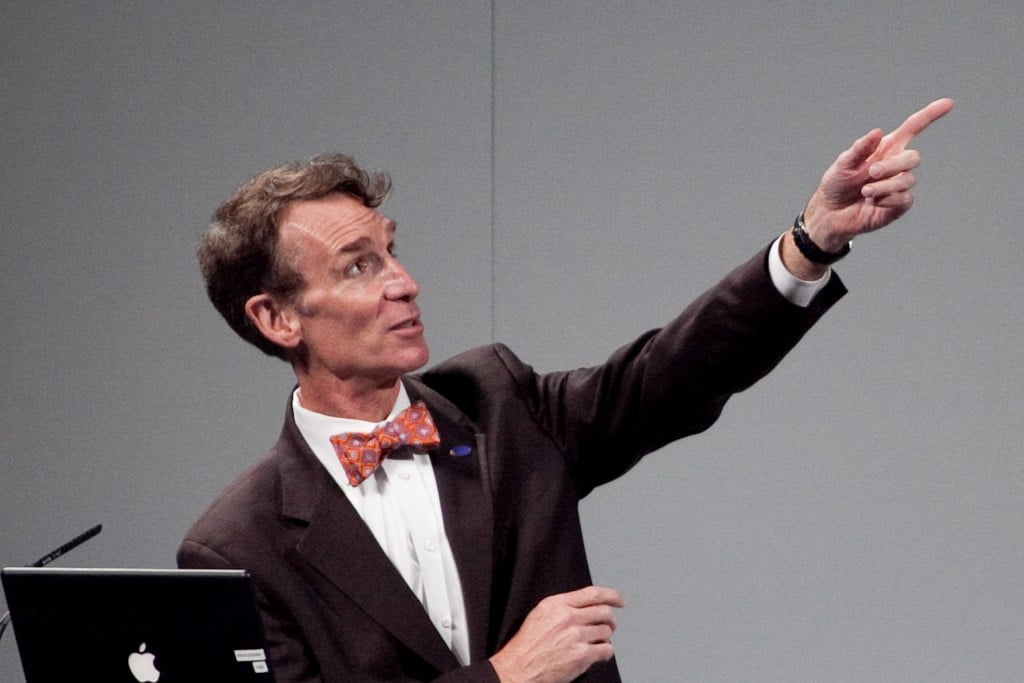 This is super exciting news for anyone who cares about science! Bill Nye will have an upcoming show on Netflix that covers scientific issues for the general public. According to the official Netflix description:
Each episode will tackle a topic from a scientific point of view, dispelling myths and refuting anti-scientific claims that may be espoused by politicians, religious leaders or titans of industry.
Such a show is desperately needed as there is still so much controversy with scientifically settled topics such as climate change, GMOs, and vaccines. Hopefully, the Science Guy can help educate the masses because we'll need a scientifically literate society if humanity is to live long and prosper. Here's a throwback to the intro of his old show!