Cannes, a resort in the French Riviera, was the first city to ban burkini's from their beaches. Burkini's are a full-body swimwear Muslim women sometimes wear in pools, but after recent Islamic terrorist attacks, some French cities have banned them. Recently, French police forced a woman to take off some of her clothes because she was wearing a burkini at the beach. This doesn't help anything and only invades religious freedom while policing women's bodies. Faisal Saeed Al Mutar made some great points on this #BurkiniBan and I'd like to share his thoughts here: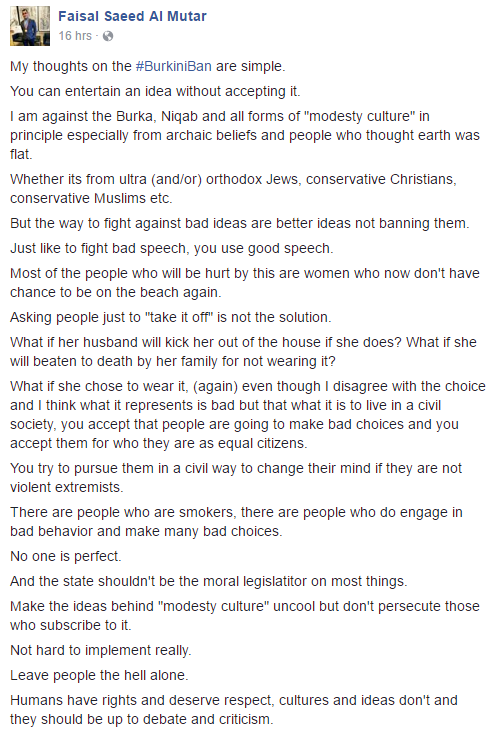 Dina Torkia, a Muslim YouTuber, also strongly disagreed with the ban as she argued it is another attempt of men policing women's bodies. Additionally, Torkia argues that the burkini isn't even a symbol of Islamic extremism and the ban only makes life harder for Muslim women in France!
Thankfully, many people are speaking out against this foolish ban and some activists are even raising money for women who happen to be fined because of it.