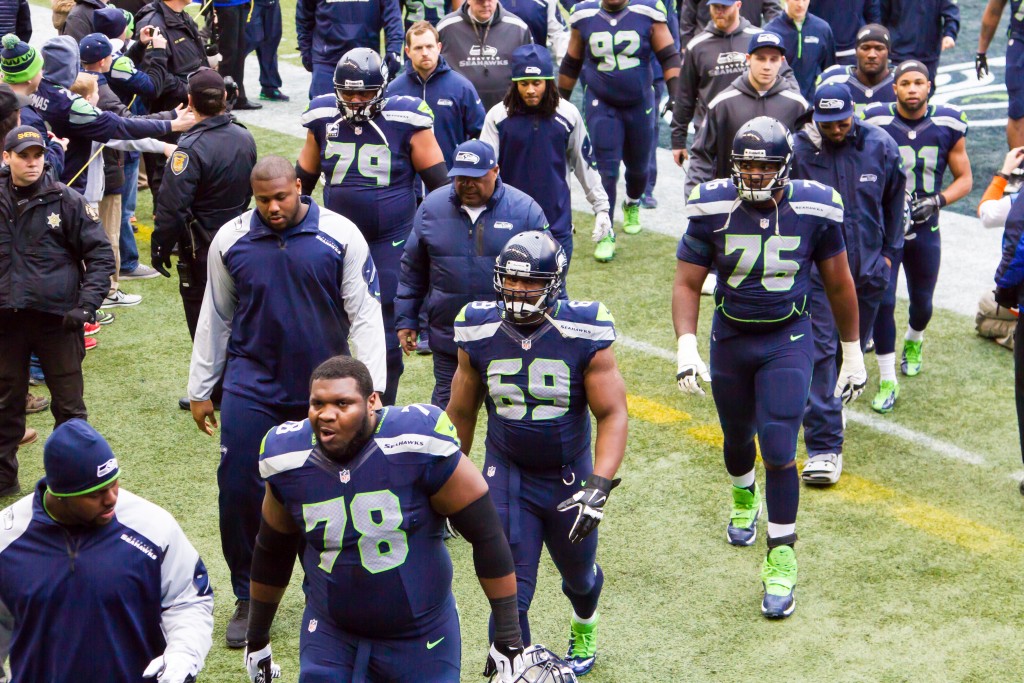 Colin Kaepernick has created a national conversation when he sat during the the national anthem to protest racism and police brutality in our country. Now the entire Seattle Seahawks team will join Kapernick in protest at their NFL opener, which happens to fall on 9/11. This is certainly going to generate some attention.
Seattle cornerback Jeremy Lane has already joined Kaepernick by sitting during the anthem, but other Seattle players have confirmed their protest will now include the entire team. Linebacker Bobby Wagner said:
"Anything we want to do, it's not going to be individual. It's going to be a team thing. That's what the world needs to see. The world needs to see people coming together versus being individuals. "Whatever we decide to do will be a big surprise."
Doug Baldwin, Seattle wide-receiver, discussed how this might be perceived because the game will be on September 11th.
"I think that anybody should be thinking about that. Even if it wasn't 11 September, the point of the protest is to get people to think. I think it's ironic that 15 years ago is one of the most devastating times in US history, and after that day we were probably the most unified that we've ever been. And today you struggle to see the unity."
Personally, I love what Seattle is doing. They are using their platform to fight for a cause they care about as a team. I wish sports had more of this given the huge platforms athletes have. Yes, it could risk an endorsement or two, but these guys are already rich so why not raise awareness for important issues?