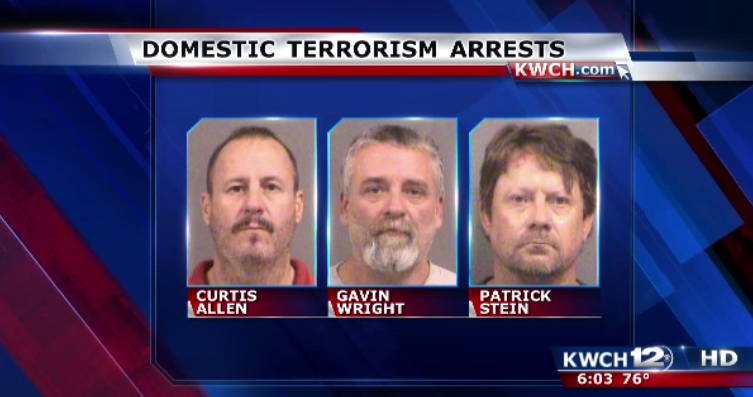 I've previously written about how Christian terrorism is a problem that is hardly ever talked about. Yes, there are Islamic terrorists, but that doesn't mean we should ignore Christian terrorists as well.
The FBI recently stopped a Christian terrorist attack before it began
. Curtis Allen, Patrick Stein, and Gavin Wright are part of a Christian hate group called The Crusaders. All three men were arrested as they were caught planning to bomb Somali immigrants in Kansas. The suspected terrorists had plans to blow up a residential building that housed about 120 Somali immigrants. If convicted, they could spend the rest of their lives in prison.
The Crusaders often support anti-Muslim and anti-immigrant beliefs. One of the men, Curtis Allen, was caught posting about killing Muslims and LGBT people on Facebook. Allen used Bible quotes to justify his hatred of the LGBT community.
Thankfully, these men didn't succeed in their evil plot, but they came way too close. We must admit that any religious belief system can be used to promote violence, even Christianity.