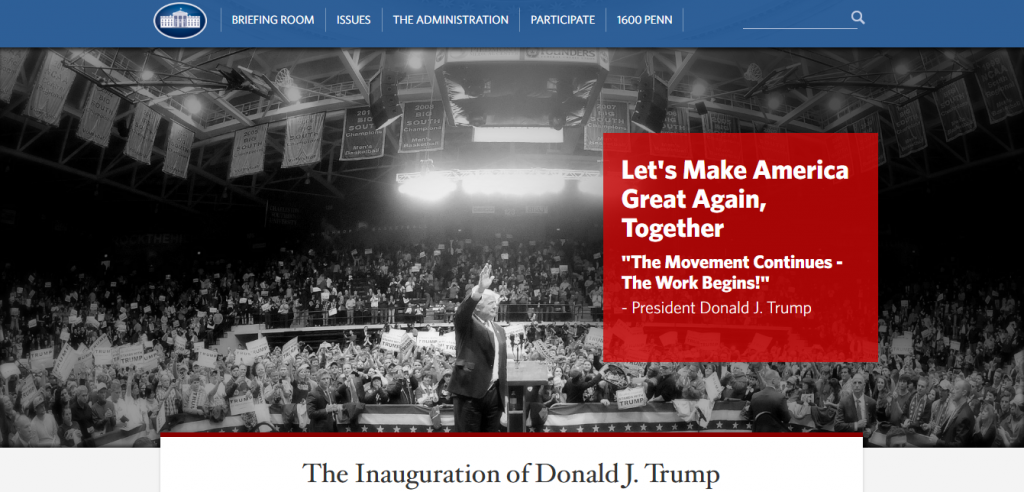 Well that didn't take long. The White House website immediately removed the sections that discussed climate change, LGBT rights, and health-care after Trump's inauguration.
Some of the replacements include Trump's plan of expanding the military and getting rid of "harmful and unnecessary policies such as the Climate Action Plan and the Waters of the U.S. rule."
The level of narcissism in Trump's bio was rather humorous though.
The newly unveiled official bio of Trump on the White House website is self-indulgent narcissistic drivel. pic.twitter.com/v1ZLDaYK0o

— Brian Klaas (@brianklaas) January 20, 2017
Sigh. It's going to be a long four years.
I didn't watch the inauguration as I felt like it would just make me upset. But now that it over, us liberals must go into full #resist mode as we definitely have our work cut out for us.
UPDATE: I understand this is protocol to change the website with the new administration. I don't think it is a conspiracy. I just think it is sad to see.