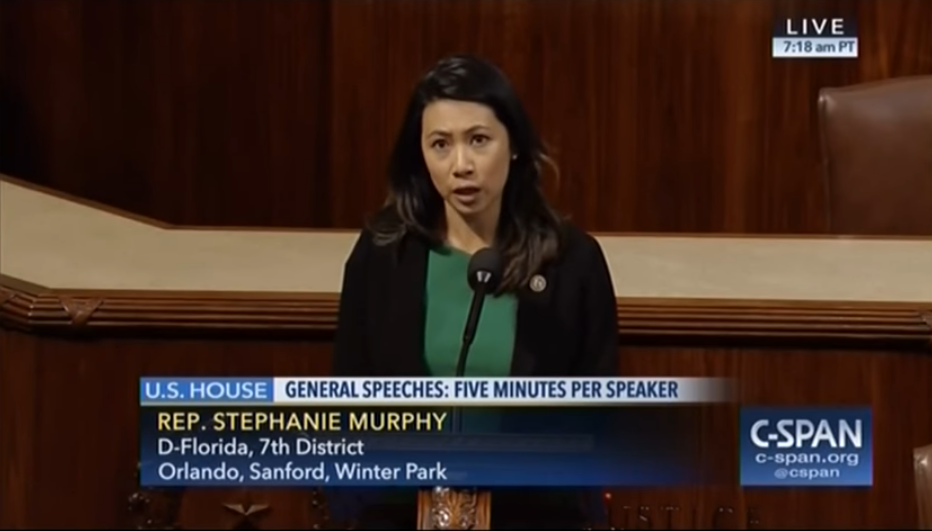 If you care about liberal values or even just the integrity of our democracy, then Stephen Bannon is a scary dude. Bannon, the former head of Breitbart News, is Trump's political advisor despite having zero political experience. Bannon is now trying to join the National Security Council where he would have influence on who they would assassinate if deemed a threat to national security. It's unprecedented for someone as unqualified as Bannon to hold such a position.
Thankfully, there has been push back and Florida congresswoman Stephanie Murphy is leading the charge. Murphy's new bill would make sure that no person who "primary or predominant responsibility is political in nature" could serve on the National Security Council. Thus, eliminating Bannon.
Today I introduced a bill that will instruct @POTUS to keep partisan politics out of Natl Sec & off the NSC. More: https://t.co/tMk9dJsur8

— Rep Stephanie Murphy (@RepStephMurphy) February 1, 2017
Murphy added in a speech about the bill :
"Our men and women in uniform, our intelligence and homeland security professionals, and our citizens should feel secure in their knowledge that the critical decisions made by the NSC are free from political considerations. The American people deserve a national security policymaking process that inspires confidence, not cynicism,"
We must stand with Murphy and other legislators who will support this bill to prevent Bannon from reaching a position he has no business having.