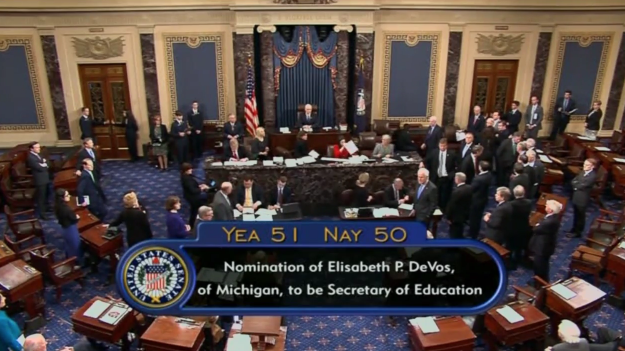 The extremely unqualified Betsy DeVos has become our new Secretary of Education via a Mike Pence tie-break vote. On the same day, Republican Representative Thomas Massie from Kentucky has proposed a bill that would eliminate the Department of Education.
The bill is pretty short and states that the Department of Education should terminate in a year because the state should not interfere with our education. Massie said:
"Unelected bureaucrats in Washington, D.C. should not be in charge of our children's intellectual and moral development. States and local communities are best positioned to shape curricula that meet the needs of their students,"
I worry about the future of education in our country. We definitely can improve many things, but destroying our Department of Education and hiring the unqualified Betsy DeVos do not seem like great ideas.