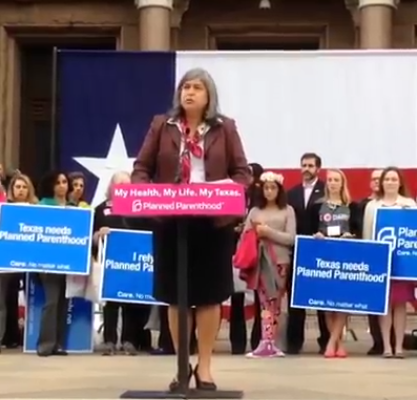 The reproductive rights of women have been under attack for decades as Congress constantly tries to tell them what they can do with their bodies. Whether it is forcing women to get ultrasounds or restricting their birth control access, women have to deal with a lot of harmful nonsense from (often male) politicians.
Well Texas Representative Jessica Farrar decided to sponsor a bill to show the absurdity of some of these laws. Farrar's bill would require men to pay $100 each time they masturbated outside of intercourse. There would also be a mandatory waiting period for obtaining Viagra. The bill is titled "A Man's Right To Know Act" and is a jab at the "Women's Right To Know" abortion pamphlet that is filled with inaccurate information.
Farrar knows this bill won't get far, but the point is to show the sexist double standards politicians make about people's reproductive health. Abortion access in Texas is extremely restricted and women may have to drive hundreds of miles to find a clinic.
While this bill may spark some conversation, I do think we need a cultural shift on how our society views women's reproductive rights. As long as enough people keep voting for politicians who want to police women's bodies, we will still have to keep fighting against these sexist bills.