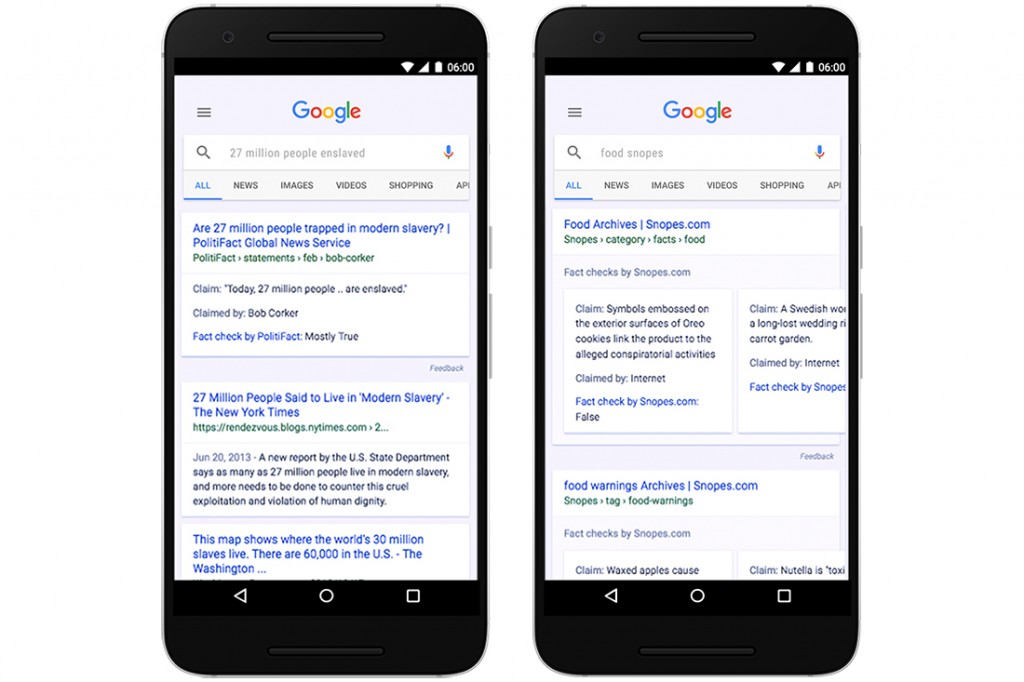 Fake news on the internet has become a huge problem. People can find all sorts of websites saying inaccurate things. When these websites say things that we agree with, we may be less likely to fact-check. Google is now trying to fix that problem by flagging false news immediately in the search results. 
Now when someone searches for a news story, they will see a box showing if independent fact-checking sites found the story to be true. The fact-checking websites must meet strict criteria for Google to use them as sources. A company spokesperson said:
"These fact checks are not Google's and presented so people can make more informed judgements"
While I think this is good news, it is a minor solution to a very large problem. People can still dismiss fact-checking sites as biased just as they think scientists are biased when they come to a conclusion they disagree with. Though the overt fact-checking may help prevent some people on the fence be more accurate with the media they consume.
Unfortunately, fake news sites are still generating massive amounts of money from major ad companies as viral fake news is a profitable business. It's going to take a concerted effort from all of us to check ourselves and others to make sure we are being as truthful as possible in the news we spread.
PS: I now have a Patreon if you'd like to support my writing and podcasting.