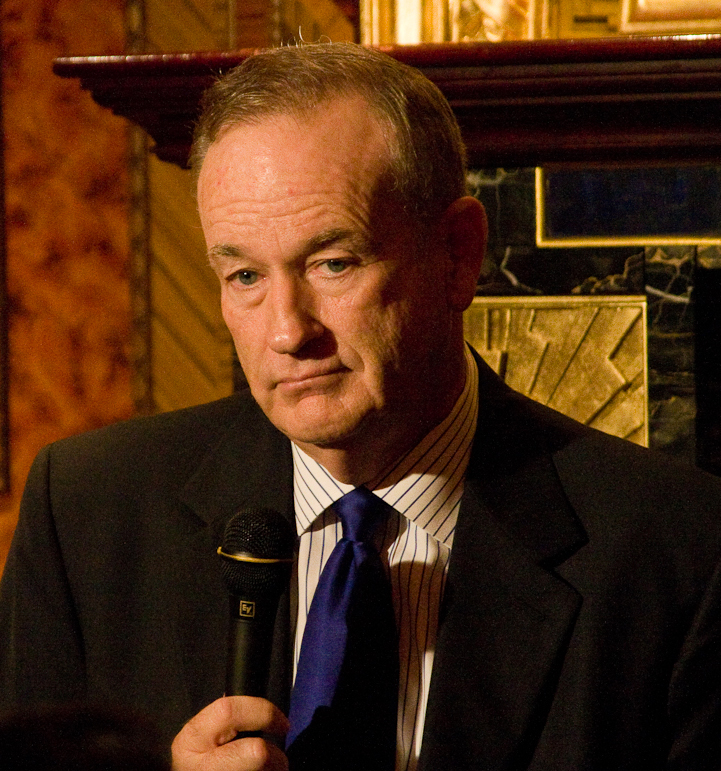 Bill O' Reilly continues to look like more and more of a monster. We've heard about him choking his wife and sexually harassing women and now more stories are coming out.
According to an affidavit from his divorce proceedings, O'Reilly was caught having phone sex and then brutally attacked his ex-wife. As J.K. Trotter of Jezebel reports:
According to McPhilmy's account, she discovered O'Reilly engaging in phone sex in their bedroom at roughly 10:30 p.m. one evening. O'Reilly then "flew into a fit of rage" and slammed her into a nearby wall, leaving a hole one foot across. He then, the affidavit claims, wrapped his arms around her shoulders, neck, and hands to immobilize her, and violently dragged her out of the bedroom and down a hallway on the second floor of their 4,600-square-foot, $2.4 million home in Manhasset, New York.

O'Reilly went on, the affidavit claims, to drag McPhilmy by the neck down a flight of stairs and through the kitchen, as McPhilmy screamed that he was hurting her. In the kitchen, the affidavit claims, a security guard assigned to protect O'Reilly and his family saw what was going on, at which point O'Reilly stopped the attack. When the guard asked her if she wanted to report the incident to the police, she declined, McPhilmy added.

The guard was startled by O'Reilly's appearance, McPhilmy wrote, because he was naked from the waist down while attacking her.
Wow.
Bill O'Reilly has also been accused of masturbating while talking to his female colleagues on the phone. There may have been a recording of this which may have helped create such a large settlement from the various sexual harassment accusations.
After all the harmful nonsense Bill has spread over the years, I'm happy to witness his downfall. I just feel bad for the women he abused and I'm glad their stories are finally getting heard.
PS: I now have a Patreon if you'd like to support my writing and podcasting.