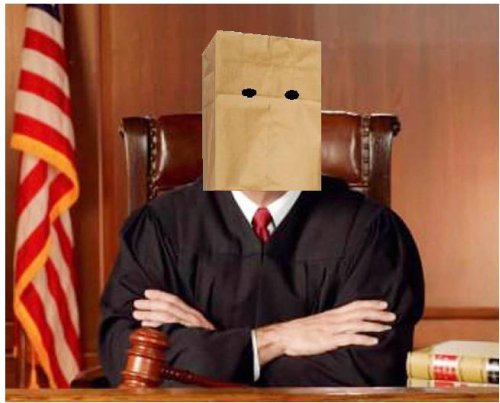 Pennsylvania Common Pleas Senior Judge Lester G. Nauhaus recently suggested that a sexual offender should pay a fine of one dollar per sexual assault. 
As the Pittsburgh Post Gazette reports:
When Judge Nauhaus asked Mr. Tisak what the commonwealth was seeking, the prosecutor said 90 days probation and a no-contact order.

"Fine," Judge Nauhaus responded. "I'm going to give him a 90-day postponement. He has to do community service. And he has to pay a $3 fine. How many times did he touch?"

"I'm going to say about six times, maybe," the victim responded.

"A $6 fine," the judge said.

Mr. Tisak interrupted him.

"It is just highly inappropriate to tell a young girl that inappropriate touching is worth a dollar a time," the prosecutor said.
Inappropriate is certainly a understatement. If that isn't bad enough Judge Nauhaus seemed to imply that because Donald Trump jokes about grabbing women, it was okay to be so callous with his ruling:
As is his custom, Judge Nauhaus was flippant during the hearing, asking "Is any of that my problem?" when told the defendant had a dependency case in juvenile court, and at another point saying, "Listen, I can name at least one adult that thinks that's OK. He's an important guy."

Observers thought the judge was referring to President Donald Trump, but when asked, Judge Nauhaus said. "I was referencing that we live in this really crass, inappropriate society where people talk like this all the time."
This is outrageous and thankfully Judge Nauhaus has been reported for seriously suggesting this. Hopefully sufficient adequate disciplinary action will take place.
PS: I now have a Patreon if you'd like to support my writing and podcasting.