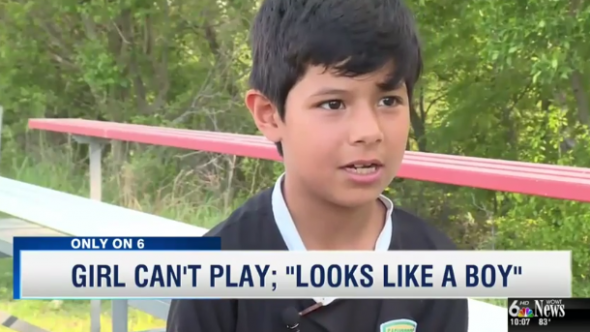 Eight-year-old Mili Hernandez was not allowed to play in a Nebraska soccer tournament because the organizers thought she looked like a boy.
Seriously.
Hernandez and her teammates made the finals of the Springfield Soccer Club girls tournament, but they were disqualified before even playing.
The family of Mili Hernandez showed how her health insurance lists her as female, but that wasn't enough for the soccer officials. They told Hernandez and her family that the president already made his decision and there was nothing they could do.
The tournament is already over, but Hernandez can file an appeal with the Nebraska State Soccer Association. I hope someone loses their job. This is simply ridiculous.
PS: I now have a Patreon if you'd like to support my writing and podcasting.