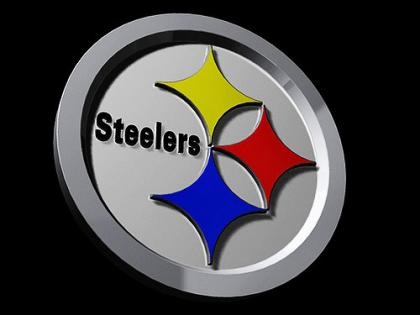 Mike Tomlin, head coach of the Pittsburgh Steelers, has decided to keep his entire team away from the National Anthem in their game against the Chicago Bears today.
The decision happened after Trump has been railing against athletes who kneel during the anthem in a silent protest against racism and police brutality. Trump recently called those who kneel "sons of bitches" and should be fired.
Tomlin has taken a more neutral stance in saying why his team won't participate in the anthem today:
"We're chasing something special here in 2017 and we're not going to play politics. We're football players. We're football coaches. We're not participating in the anthem today. Not to be disrespectful to the anthem, but to remove ourselves from the circumstance."
On the one hand, it sounds like the entire team is sitting out the anthem in protest. But it's not really a direct protest as if they all were to kneel. Instead, they just avoid the entire thing and Tomlin says they do not want to play politics. I can see why they would want to avoid "distractions" as they are trying to win games. So they don't have to worry about some players kneeling and others not. They are just all sitting out as a team.
The Steelers are one of the most historic franchises in sports and whatever decision they do will certainly impact the league greatly. Personally, I think it's a pretty good decision. Yes, Tomlin says they are not playing politics, but this is still a political move and a counter at Trump's attempt to divide us.
Trump has also tried to cause some controversy with the NBA  as he "disinvited" Steph Curry and the Golden State Warriors after they decided to not visit the White House. This lead to a great Tweet by LeBron James:
U bum @StephenCurry30 already said he ain't going! So therefore ain't no invite. Going to White House was a great honor until you showed up!

— LeBron James (@KingJames) September 23, 2017
Now even a baseball player, Bruce Maxwell, has kneeled during the anthem. 
Sports can bring so many together so this will be interesting to see what unfolds. I definitely support the players who kneel so as a sports fan, I just think it's cool to watch players use their platform for good. But if I was against the protest and I saw my favorite player kneel, I would have to make a decision on whether to support them or not. But maybe I would listen to my favorite athlete and change my mind on their stance too. We'll see if that happens!
PS: I now have a Patreon if you'd like to support my writing and podcasting.