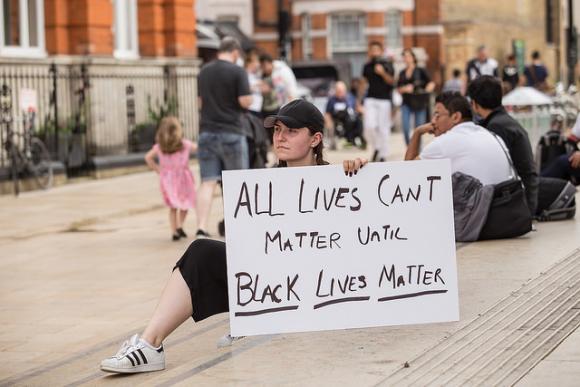 It's very draining to talk to ignorant people you run into online. Taking time to educate them can be exhausting, especially if you are arguing about your own humanity. Well, at least for racial issues, a new group has volunteered to tackle some of the ignorant nonsense so you don't have to.
White Nonsense Roundup has over 60 white volunteers on their page that you can tag to join debates about race on your page. Layla Tromble and Terri Kemptonare the co-founders and hope that this group will take the burden off of people of color always explaining things to everyone.  The Facebook page has over 100,000 followers and claims that they will try to tackle a variety of white nonsense:
"If a white person is filling your social media with white nonsense ― anything from overt racism to well-intentioned problematic statements, tag us and a white person will come roundup our own."
Layla Tromble discussed the mission of the group in a
recent interview: 
"It's the responsibility of us white folks to do the emotional labor that's required to educate other white folks ― and it shouldn't be required of people of color again and again. One of the goals of the service is to do some of that labor for people. Let them go have a drink and not worry about nonsense going on on their Facebook."
Here is a screenshot of White Nonsense Roundup in action: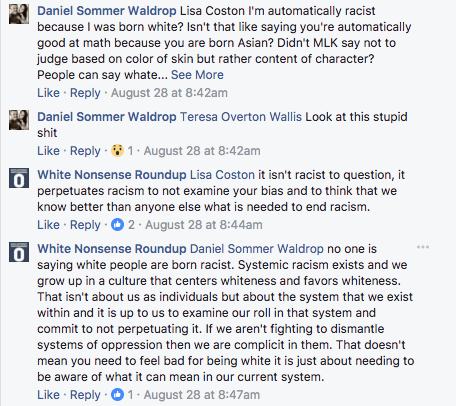 Personally, I think this is a great idea and it's awesome to see white people trying to tackle racism head on. Sometimes white people will listen more to other white people as they can see them as peers. Same with why men should talk to other men about gender issues.
It's going to take a concerted effort to try and correct the many problems we have in our world. There are so many ways to help out with activism. Even just taking sometime to correct someone's racial bias on a Facebook thread can go a long way.
PS: I now have a Patreon if you'd like to support my writing and podcasting.