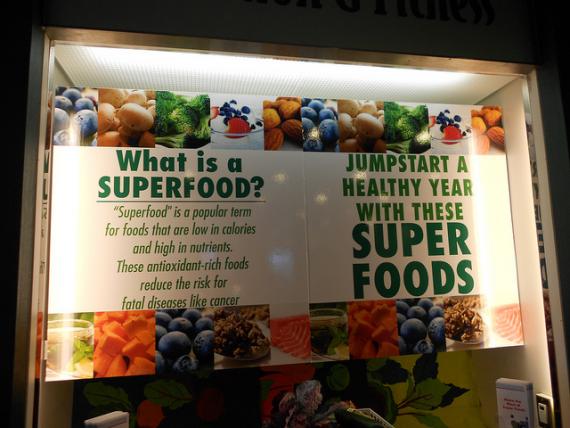 Canadian researchers investigated three popular "superfoods" and compared them to cheaper alternatives. The compared coconut water to tap water, quinoa to potato, and chia to flax. Here is what they found:
A Canadian television host ran on the treadmill drinking coconut water one day and tap water the next. She didn't feel any difference, but that's not a very scientific approach. However, there is a study published in Human Kinetics Journal, that finds no difference between coconut water and tap water. Stephen Cheung, Research Chair in environmental ergonomics at Brock University, suggests you don't need the extra potassium in coconut water for working out. This doesn't stop VitaCoco, a leading coconut water brand, from marketing their product as more hydrating.  You're better off just saving your $5 and filling a bottle with tap water.
Next up was quinoa vs potatoes. Quinoa is packed with nutrients, but is it worth the price? Well Jen Sygo, a dietitian who works with Canada's Olympic track athletes, doesn't think so. Sygo states how the common potato is a much cheaper alternative and despite having less protein than Quinoa, it also has less fat.
Finally this leads us to the last "superfood" they looked at: chia seeds. Chia seeds have become popular because they are high in omega 3s, which are good for brain and heart function.  However, Sygo notes how our body only digests at most 10% of the Omega 3 in these seeds. So you're better off eating some salmon. Flax seed also has much of the same nutritional value, but is much less expensive.
So there you have it. Some of these "superfoods" are simply not worth the cost. They claim to be extra healthy, but it's merely the marketing the creates their elevated price, not the nutritional content.
PS: I now have a Patreon if you'd like to support my writing and podcasting.
Featured image by slgckgc under Creative Commons 2.0. H/t to Pro Science Brands.