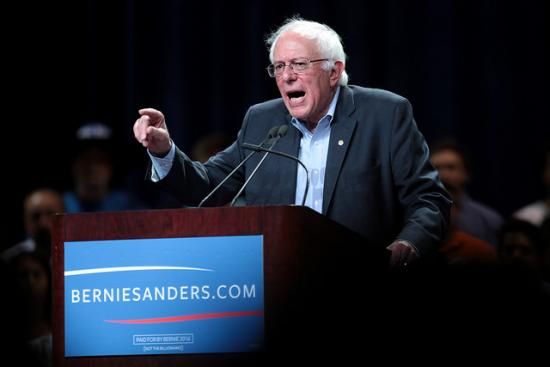 Bernie Sanders may be running in 2020 according to a report by Politico. Sanders hosted a meeting that included all of his top advisors from his last campaign and some other Democratic advisors as well. They were discussing how Sanders would beat Trump if he won the Democratic primary.
I wrote many times on this blog about Bernie Sanders and my perception certainly shifted overtime. Bernie was was the first candidate I volunteered for. It was a great experience and I learned a lot. I actually got to meet him a couple times and talked to many people on his upper level staff. From what I could tell, Bernie seems like a great guy. But would I want him running in 2020? I'm not so sure.
First off, Bernie is 76 years old! That would put him as easily the oldest president in office if he won. Now, he seems to be in great health, but at that age, things can change very quickly. It's absolutely a factor.
Beyond health, it would be nice to see someone younger run instead. Someone like Kamala Harris or Cory Booker might be good options.
While Bernie's message resonates with many people, I'm still skeptical of how well his more radical positions would fare in Congress. We may have a more Democratic Congress and Senate in 2020, but he may have to compromise a lot and embrace some more incremental change.
Despite my reservations, I definitely think he would be a substantial upgrade over Trump. Of course, that is not saying much. It would be nice to have a White House that wasn't as averse to science and free press. It would be nice to have someone who isn't so volatile and continues to embarrass our country one Tweet at a time.
Recent polls show that Bernie would beat Trump, but so would Biden and even Oprah. It's certainly going to be interesting to see what happens next presidential election, but I think I'd be okay if Bernie helped from the sidelines instead.
PS: I now have a Patreon if you'd like to support my writing and podcasting.