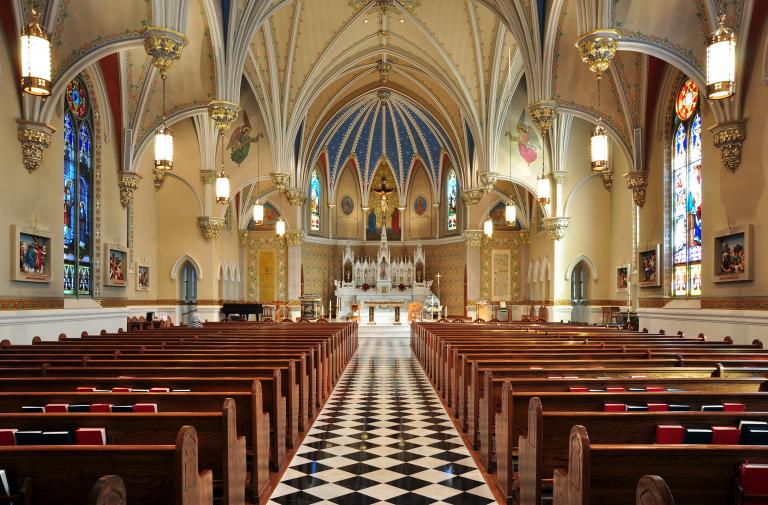 The atrocities of the Catholic Church are no secret. Catholics might argue that Pope Francis is "more progressive" but as Patrick Anderson writes, that is certainly a facade. The Vatican continues to cover up and protect those who committed sexual abuse in their church. Now they are trying to stop legislation that would allow sexual abuse victims to sue them.
Georgia Representative, Jason Spencer (Republican), introduced House Bill 605 recently. HB 605 would extend the statute of limitations for sexual abuse victims from 23 to 38, or longer. Spencer argued that many sexual abuse victims don't have the courage or resources to come out until they are older. The bill is working it's way through the Senate Judiciary Committee.
Archbishop Wilton D. Gregory of the Archdiocese of Atlanta came out with a strong statement against this bill. Gregory discusses the resources the church gives survivors of abuse and argues that HB 605 would hurt the church and its mission. Gregory states:
HB 605 would allow lawsuits against churches, private schools, businesses and non-profit organizations for actions asserted to have occurred many decades ago, potentially as far back as the 1940s, and the accused are very often deceased. Recognizing that these lawsuits can be very difficult if not impossible to defend, and risking grave injustice, the vast majority of states simply do not permit them.
On the one hand, changing the statue of limitations could create issues. But as far as I can tell, these issues are that it will be a more complicated legal process (and would cost the church more money in legal fees).
I do agree with Representative Spencer that 23 is a pretty early age and the statute of limitations should be extended. If you were sexually abused as a child, that only gives you 5 years as an adult to cope with your trauma and be ready to pursue legal action. I personally would be okay extending it a few more years. I can understand why the Catholic Church would be against this bill from a financial perspective, but it just looks very bad and it won't help stop Catholics from leaving their religion in record numbers.
PS: I now have a Patreon if you'd like to support my writing and podcasting.