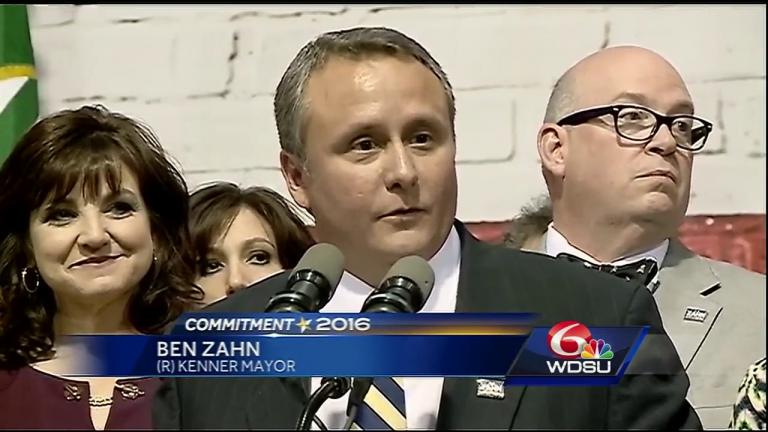 Nike recently hired former NFL quarterback Colin Kaepernick in a new advertising campaign. Kaepernick achieved quite a bit of notoriety since he began a peaceful protest against police brutality in America by kneeling during the National Anthem.
Upon hearing the news that Nike would feature Kaepernick in a commercial, many conservatives became outraged. It's not surprising to see silly comments about burning Nike shoes on internet forums, but a mayor it to another level.
Ben Zahn, Republican Mayor of Kenner, Louisiana has seriously banned Nike products from his city's recreation facilities.  This is not satire. Zahn really is so upset about the advertising campaign of a shoe company that he officially banned Nike apparel from recreation centers around his city. Zahn wrote in an official memorandum:
"Under no circumstances will any Nike product or any product with the Nike logo be purchased for use or delivery at any City of Kenner Recreation facility."
It disappoints me that this is happening in my state. The Mayor of Kenner is trying to ban all Nike apparel and equipment from children's sports and playgrounds. I would like to have a conversation with him when i return from this European Tour. Not to fuss, just to build. pic.twitter.com/gRCoCN3nQP

— Dee-1; IG @dee1music (@Dee1music) September 9, 2018
New Orleans mayor LaToya Cantrell said this Nike ban does not reflect her city's values.
Mayor Zahn later defended the memo by stating he wanted to "protect taxpayer dollars from being used in a political campaign."
I would argue that this absurd memo is going to waste taxpayer money much more as the city's officials are going to respond to his mess instead of fixing actual problems.
It's always so interesting to me that these anti-PC conservatives will call liberals fragile snowflakes, but then pull nonsense like this. It's also depressing that people still think that Kaepernick is "anti-America" or something because he was kneeling during the anthem. The protest was never about the anthem, it was a way to get awareness for a social issue. Being against police brutality and racism is something all Americans should stand for.
PS: I now have a Patreon if you'd like to support my writing and podcasting.