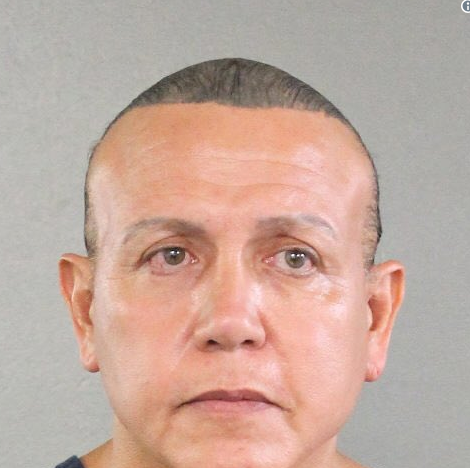 The suspect behind the pipe bombs sent to many different leaders in the Democrat party has been arrested. Cesar Sayoc, 56 of Florida, is the man in custody. He was caught driving a van with a plethora of pro-Trump bumper stickers. Officials have said Sayoc has a criminal record and also has ties to the New York area, where several bombs were sent. Here is a closeup of his van's bumper stickers:
MORE: Image taken at earlier date shows white van covered in decals of Pres. Trump, targets over the likenesses of Hillary Clinton, former Pres. Obama, filmmaker Michael Moore; it's believed to be same van at scene of suspect's arrest in Plantation, Fla. https://t.co/gsq71KV0gB pic.twitter.com/ysuk205JtT

— CBS Evening News (@CBSEveningNews) October 26, 2018
This is completely unsurprising if this guy turns out to be behind the bombs. There were many conspiracy theories circulating on social media on how these bombs were a "false flag." Before there was even much information about the bombs, people already were openly expressing how it was a ploy by the Democrats to get more votes. Even conservative Ben Shapiro noted how absurd this reasoning was.
Now I predict that conservatives will say how this guy was not politically motivated at all and was mentally ill. It's beyond ridiculous now. The level of political polarization this country is at now is astounding. We should all agree that sending bombs to our political opponents is unacceptable.
So yes, I do think it's a fair argument to claim this guy is politically motivated if he turns out to be the one behind the bombs. The rhetoric behind our political polarization is scary. From the "Lock Her Up" to "Fake News" to Trump comparing Democrats to arsonists in emails sent to his supporters.
This is domestic terrorism. Full stop. Pretending that it's not will not be helpful or productive. I worry that instead of this situation being an opportunity for our country to reflect on where we are going, it will only inspire more polarization and finger pointing. I hope I am wrong.