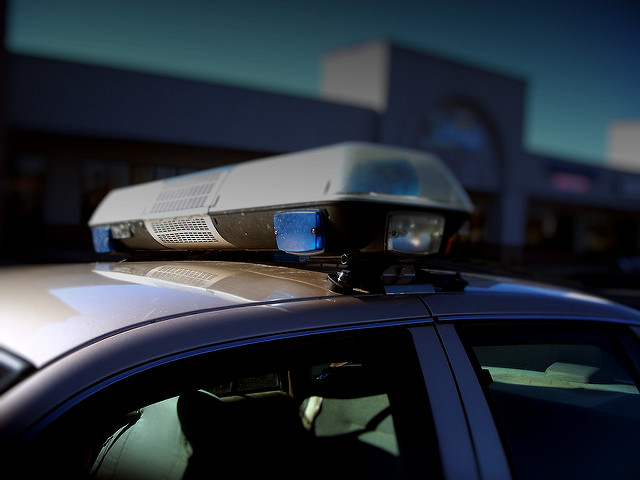 The Opp City Police Department has an interesting theory to explain their recent increase in homicides. Satan.
That's right, this rural Alabama Police Department seriously blamed Satan for murders happening around their area. In a Facebook message, they said: (bold emphasis is mine)
THIS PAST SUNDAY, A YOUNG MAN WAS SHOT AND KILLED IN KINSTON. MONDAY NIGHT, A MOTHER WAS SHOT AND KILLED IN NORTHERN COVINGTON COUNTY. THERE HAVE BEEN FIVE MURDERS IN COVINGTON COUNTY IN 2018. THESE MURDERS HAVE BEEN DONE BY OUR YOUNG PEOPLE. THIS IS HAPPENING BECAUSE WE HAVE TURNED AWAY FROM GOD AND EMBRACED SATAN. WE MAY HAVE NOT MEANT TO DO SO BUT, WE HAVE. IT IS TIME TO ASK FOR GOD'S HELP TO STOP THIS. IT IS TIME TO BE PARENTS AND RAISE OUR CHILDREN, NOT HAVE THEM RAISE US. IT IS TIME TO FULLY SUPPORT LAW ENFORCEMENT AND STAND BY THE OFFICERS AND DEPUTIES THAT ARE FAR TOO OFTEN HAVING TO WALK INTO THESE DANGEROUS SITUATIONS AND CLEAN UP THE MESS. FRIENDS, IT IS TIME TO STAND UP AND BE RESPONSIBLE, GROWN UP LEADERS IN OUR COMMUNITY. BOTTOM LINE, THERE ARE SHEEP; THERE ARE WOLVES AND THERE ARE SHEEP DOGS. WHICH GROUP DO YOU BELONG TO ?
Wow. That is pretty explicit. And it's just sad. These people try to protect and serve their community. Blaming murders on Satanism isn't going to be helpful at all. It's just so frustrating to see Christians keep saying how we need more "God" in schools or whatnot to prevent violence. But we also keep seeing plenty of violence in churches! Of course, Christians are motivated to ignore such glaring logical errors. But the thing is that this police department is not a church! They should be secular! But it is in Alabama, one of the most backwards states in the entire US.
I feel bad for an non-Christians who live in Opp City Alabama. And blaming "Satan" for the recent murders is offensive to those who lost their loved ones.