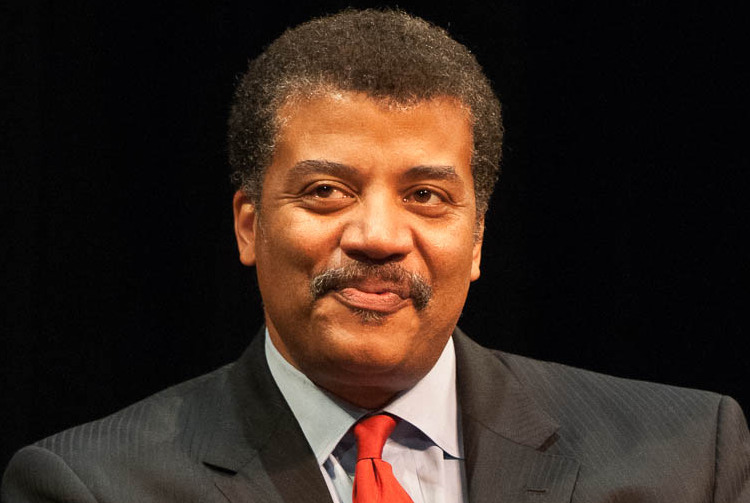 Tchyia Amet and Neil deGrasse Tyson were both students at the University of Texas in Austin in the 1980s. According to Amet, they were friends and regularly saw each other. Amet also claims that Tyson raped her after he slipped something in her drink. She tried to confront Tyson at a public event in 2014. She also wrote about it on her blog. You can listen to her full interview here.
Since Amet has come forward, two other women have accused Tyson of sexual misconduct.
Dr. Katelyn N. Allers, Associate Professor of Physics and Astronomy at Bucknell University, told David McAfee that she was "felt up" by Tyson at an after-party. This happened following a meeting of the American Astronomical Society (AAS) in 2009. There wasn't an option to report harassment at the conference in 2009, but Dr. Allers said she probably would have done it if there was one. Dr. Allers did talk about this event in 2013 with Dr. Michele Thornley because Dr. Allers did not want to attend an event with Dr. Tyson since she didn't feel comfortable.
Ashley Watson was working directly under Dr. Tyson when he behaved inappropriately towards her. According to Watson, Dr. Tyson invited Watson to his apartment to "share a bottle of wine." Watson agreed to have a glass of wine (she felt pressure to appease her superstar boss). During the meeting, Dr. Tyson make Watson very uncomfortable by playing romantic music and kept replaying the most graphic parts. Dr. Tyson, according to Watson, then discussed how he has been away from his wife for months and needed some "physical releases" and asked Watson if she needed any physical releases. Watson tried to diffuse the awkward tension by sharing a story of how she dealt with sexual harassment in the past. According to Watson, Dr. Tyson was unfazed by this.
Finally, Watson was getting ready to leave when Dr. Tyson allegedly stopped her and wanted to try a "Native American Handshake." This involves holding the each other's hands long enough to feel their pulse while looking directly into their eyes. As Watson tried to leave again, Dr. Tyson said he put his hands on her shoulder and said he wanted to hug her, but that if he did "he would want more."
Watson did tell Dr. Tyson how inappropriate he behaved, but apparently he did not seem to understand and even said that Watson would not be successful because she was "too distracting." Watson did call a harassment hotline to vent about what she experienced.
These are all pretty awful claims. People may want to dismiss a single event, but this is a clear pattern of inappropriate behavior from three separate women. Like many science enthusiasts, I am a big fan of Dr. Tyson's work, but just because we like someone's work, it doesn't mean we should ignore any potential bad behavior.
Some of Dr. Tyson's employers, Fox and NatGeo, are currently investigating these claims. We'll see what happens.