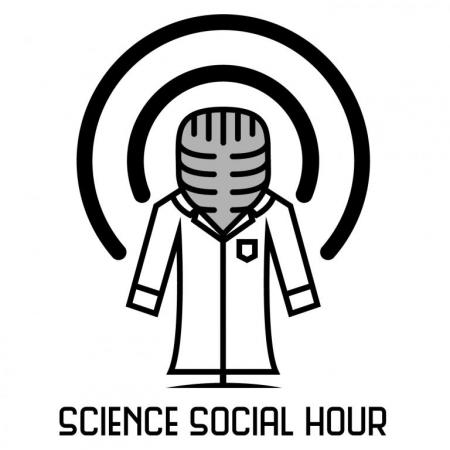 I know I haven't been blogging as much over the past few months. I've been dealing with a variety of life stuff while also trying to finish my PhD. I am officially ABD and the light is now visible at the end of the tunnel!
Additionally, I've been spending less time writing and speaking about political/religious issues. I still care about them, but prefer to support people working on these issues by helping more behind the scenes. Moving forward, most of my outreach will be focused on science.
And part of that involves my brand new podcast: Science Social Hour!
Science Social Hour aims to share the social side of science. It's an informal podcast that will share the stories of many amazing people working in science. That includes scientists of all fields, but also science educators and communicators!
You can listen to the first episode of Science Social Hour by following this link!
You can also listen to it on iTunes!
In the first episode, I chat with Emily Calandrelli about her journey from aerospace engineering into hosting & producing her own television show! I've been a big fan of Emily's work for years and it was great to chat with her as I begin my new podcast!
If you are not familiar with Emily, you definitely should follow her work! Emily hosts and produces Xploration OuterSpace on FOX. She is also an author of the children's book series: Ada Lace Adventures. And she regularly gives talks on space exploration, scientific literacy, and equality.
Emily and I chatted about her journey into science communication and also how to best communicate science to non-scientists. I really like how Emily uses evidence-based practices of science communication as you can see her talk about here!
I hope to post episodes on this new podcast twice a month so we'll see if I can keep it up! I have a big list of people I want to interview, but please let me know if there are others you'd like me to interview!
Finally, if you have a dollar a month to spare, please consider donating to my Patreon. I love sharing science with people so I'm doing this for free, but as a broke grad student, it would be great to have some of my web hosting expenses covered!
Thank you all for your support and please let me know what you think of the first episode!