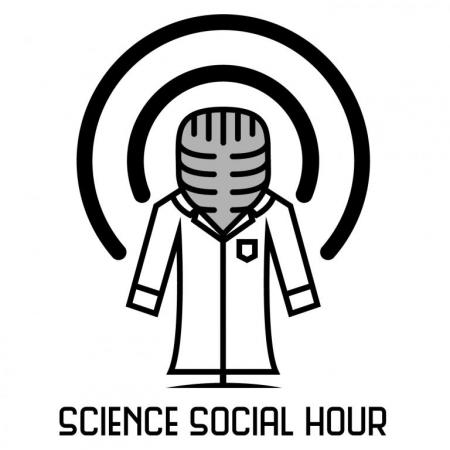 The second episode of Science Social Hour is now online!
Subscribe to Science Social Hour on iTunes.
In this episode, Dr. Andy Walsh joins me to talk about his really cool scientific career as well as his experiences sharing science with religious communities.
"Andy Walsh is the Chief Science Officer at Health Monitoring Systems where he develops statistical methods for public health surveillance. He has a PhD in molecular microbiology and immunology from the Bloomberg School of Public Health at Johns Hopkins University. He covers science and faith every Wednesday on InterVarsity's Emerging Scholars blog. He finds both easier to talk about with the help of sci-fi stories and squirrel-themed superheroes, as illustrated in his book Faith across the Multiverse."
I actually was going to have Andy on my old podcast, According to Matthew, before it ended. So in this podcast, we chatted more about his science work and didn't really go into the science/religion debate. For me, I think it's important to work with people who are advocates for science even if we have philosophical disagreements.
Andy's job basically involves using advanced statistical methods to fight against the spread of disease and also drug overdoses. It's really cool to see someone use science real time to help public health!
Most of our conversation was on Andy's science communication work. Andy had a unique angle because he focused on talking to religious communities. His book essentially connects Biblical stories to modern science. It's aimed at Christians and can get more of that community interested in science.
A major challenge of science communicators is spreading science to people who are not already science enthusiasts. So connecting via a broader shared interest (like religion) is a great technique!
Religion in particular can be tricky because some religious denominations are very much against science (often evolution). Andy talked about that too and discussed different strategies to discuss evolution with those who don't want to accept it. Basically, if you can explain the science in a way that doesn't threaten the core beliefs of their religion, they can be more open. But it's a challenge!
I really enjoyed talking to Andy and I hope you enjoy listening to our conversation!
Finally, if you'd like to support the new podcast, check out my Patreon!