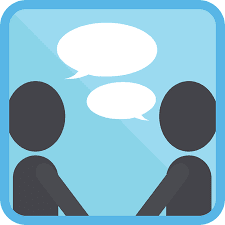 I have written previously about the new website Letter, which promotes productive, thoughtful conversations from individuals with opposing viewpoints. You can read my ongoing conversation with my conservative friend Michael here!
I think Letter is a wonderful platform and I am excited to see it continue to grow. Ideological polarization is growing at an unsustainable pace. I hope that initiatives like Letter and the Impossible Conversation Competition can help correct against some of the chaos. If you are interested in productive & civil discourse and you also like money, the competition described below may be very interesting to you!
The competition is a collaboration between Letter (a platform for thoughtful conversation and productive debate) and Areo Magazine (a non-partisan digital magazine focused on Enlightenment liberalism, humanism, secularism and freedom of expression).
Impossible Conversations
A Competition to Bridge the Divide

A group of academics and public intellectuals in the US and UK have teamed up with Australian tech entrepreneurs to launch Impossible Conversations: a competition to foster productive conversations across the divide – http://impossibleconversations.info

Up for grabs is the inaugural Impossible Conversation Award, USD $2,500 in prize money, publication to Areo Magazine, and invitations to appear on several podcasts. Enter the competition by having a written, public conversation on Letter.

"We live in a divided, polarized era, and we're not talking with each other. The repercussions of this are vast and deep. Having difficult conversations is an opportunity to reflect upon what you believe and why you believe it"—Dr. Peter Boghossian (author of How to Have Impossible Conversations)

"We are perhaps at our most human when we connect with one another, when we build on and branch away from other people's ideas. As technology, politics, and globalization simultaneously reveal us to one another, and make caricatures of us and our beliefs, it is ever more important to insist on the humanity of those with whom we engage, and to learn how to both agree, and disagree, with respect."—Heather Heying (biologist and author)

The competition's website describes an "impossible conversation" as "a difficult, but productive, dialectic: a conversation in which correspondents hold opposing views on an important topic, and whose exchange guides us closer to truth".

The competition's judging panel consists of Russ Roberts (host of the EconTalk podcast), Helen Pluckrose (editor of Areo Magazine), Heather Heying (biologist and author), and John Wood (national leader at Better Angels).

"It's all too easy to see people with opposing viewpoints on something we consider very important as a kind of homogenous & sinister collective and for in-group bias to kick in and perpetuate polarisation. This is much harder when talking in good faith to an individual human being. I support the Impossible Conversations competition because it facilitates that and I hope as many people as possible will take the opportunity to have that difficult conversation"—Helen Pluckrose

"We live in an era of trivial soundbites and social media that bring the worst out of us when it comes to social interactions. And yet well thought out conversations on important topics on which we disagree are fundamental for the benefit of the human cosmopolis. That's why I support Letter.wiki." "—Prof. Massimo Pigliucci (philosopher and author)

Media Enquiries

Clyde Rathbone

+61 405 805 414

founders@karma.wiki

Twitter