A recent poll revealed some bad news for Elizabeth Warren. While Bernie and Biden would fair pretty well against Trump in battleground states, Warren would not (as you can see below).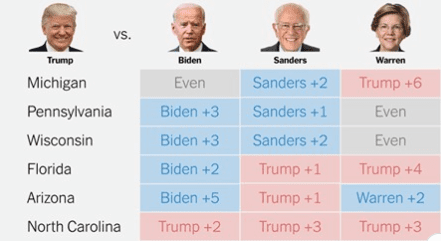 Yes, this is only one poll, but Warren's supporters are very white and very educated. This limits her broad appeal in different states. I do worry that Warren vs Trump could be similar to Hillary vs Trump in 2016. Warren may win the popular vote while getting tons of votes among the coast and Blue states, but still lose the election after losing key battleground states.
Someone who I don't worry about is Andrew Yang. I already have written why I support Yang and his policies on this blog. I still very much support Yang and it's been great to see him steadily rise in the polls and make the debates. However, I now believe Yang has a strong argument for electability as well.
Yang's message of "humanity first" seems to really resonate with diverse groups of people. He discusses how his supporters range from conservative Truckers to disaffected Trump supporters to libertarians to progressives. It is amazing to see how much support there is for Yang in the comments section of conservative media as well as from conservative writers. I have also spoken to former Trump supporters who now support Yang. But this is all anecdotal. What do the numbers say?
Well, they look pretty good in some polls. An Emerson Poll showed Yang beating Trump by the second biggest margin among Democrats.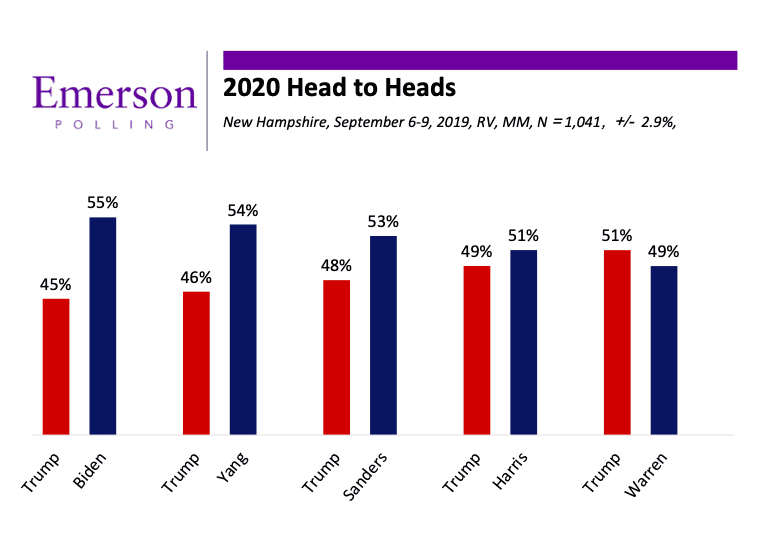 Yang started with ZERO name recognition. Yet, his campaign has really been gaining steam. His supporters are excited about his campaign. He generates energy. That's important for a general election. Yang is also the only other candidate (besides Warren) who has consistently been gaining support the past few months.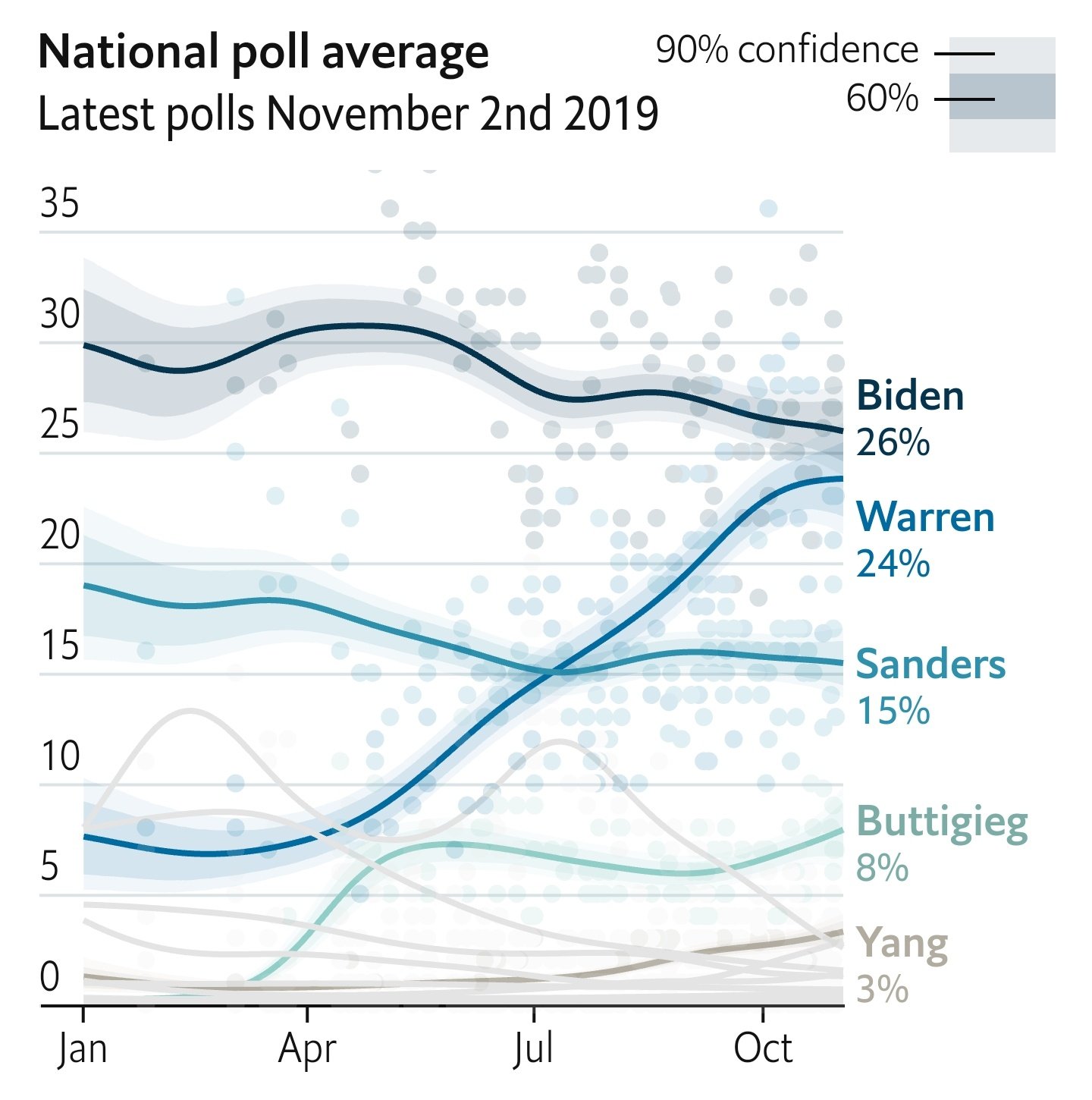 It seems like Yang is solidly in 5th place at this point as he has even passed Kamala Harris in her home state. It will be tough, but he still has a chance to win the Democratic nomination. And the numbers show that if he were to be the nominee, he would be a great matchup vs Trump.