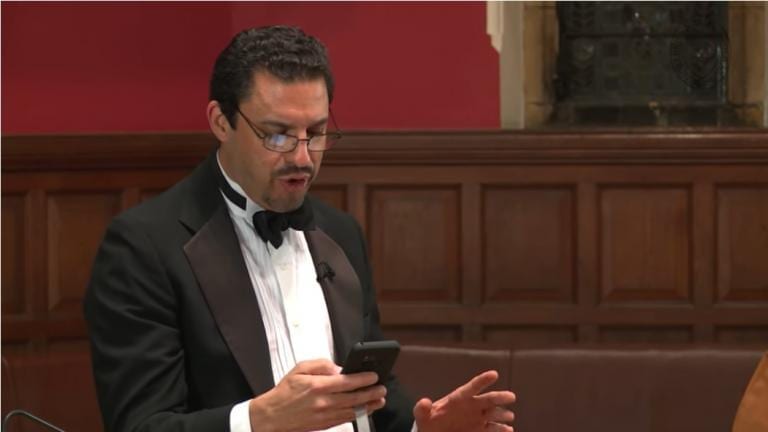 David Silverman has been a well-known atheist activist for years as he was President of American Atheists from 2010-2018. However, Silverman was terminated from his position at American Atheists over allegations of sexual misconduct.
Silverman then was hired at the lesser-known Atheist Alliance International (AAI) organization, but again, resigned after sexual misconduct allegations surfaced. There were also screenshots from Silverman calling the woman names after he was publicly accused.
Well, it's only been about a month and Silverman has found himself with nonprofit employment again. This time it's for a new organization called The Conru Foundation as a full-time consultant. According to their mission statement "The Conru Foundation supports the protection of modern life – free speech, civil discourse, ecological sustainability, compassionate capitalism, elevation of the arts, evidence-based reasoning, and equal treatment for all."
That sounds fine…until you check out their Facebook page where the latest post shares an article titled "Social justice controls people with the exact same tactics as cults." Below that is a post promoting Dave Rubin and Ben Shapiro. It seems like a very much biased organization against left-leaning politics and social justice issues. And also an organization that is obviously fine hiring Silverman just a month after more sexual misconduct allegations.
To me, this really shows how far David Silverman has fallen. Atheist Alliance International was already a significant step downward from American Atheists as AAI really isn't that active a group. And now Silverman is employed by a group that has 48 total likes on Facebook (as I write this). It seems Silverman has found a nice space within the "anti-social justice warrior" crowd to take him in after his allegations of misconduct. They can have him.