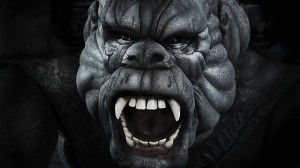 Couple of things caught my attention this morning.
One is a list of America's Worst Charities — thanks to the Tampa Bay Times and the Center for Investigative Reporting.
Imagine a "charity" that takes in tens of millions and gives out nothing — zero — in direct cash aid to the cause it supposedly champions. It's on the list: Project Cure of Bradenton, Florida.
Since 1998, Florida-based Project Cure has raised $65 million to lobby Congress and educate the public about alternative treatments for cancer, diabetes and Alzheimer's disease.

But its office off Interstate 75 south of Tampa is little more than a storage unit filled with plastic bins, unused furniture and Christmas decorations.
Percentages of direct aid range from 10.8 percent on the high end to zero on the low … and Project Cure is not the lone zero. Missing children, sick children, children with AIDS, burned firefighters, diabetes, cancer, disabled police officers, they're all represented here … by parasites who bleed off our warmest feelings for the less fortunate, stealing-by-misrepresentation millions, over the years billions, in scarce money and resources.
[… ] Reached at the house he rents about five miles away from his group's office, Evers, 60, said he frequently works from home. "It's not necessary to go into the office," he said.

When asked for details about how he spends his time, Evers ended a phone interview, saying he was "in the middle of editing a new report on Alzheimer's disease."
Project Cure's longtime president, Michael S. Evers, is paid about $200,000 a year.
Oh shit. Is there enough pain in the world for someone who does something like that? But Evers and others like him sleep well every night, I'm sure of it.
On the other hand, there's this. King Kong the musical, with a giant gorilla puppet that you just fall in love with.