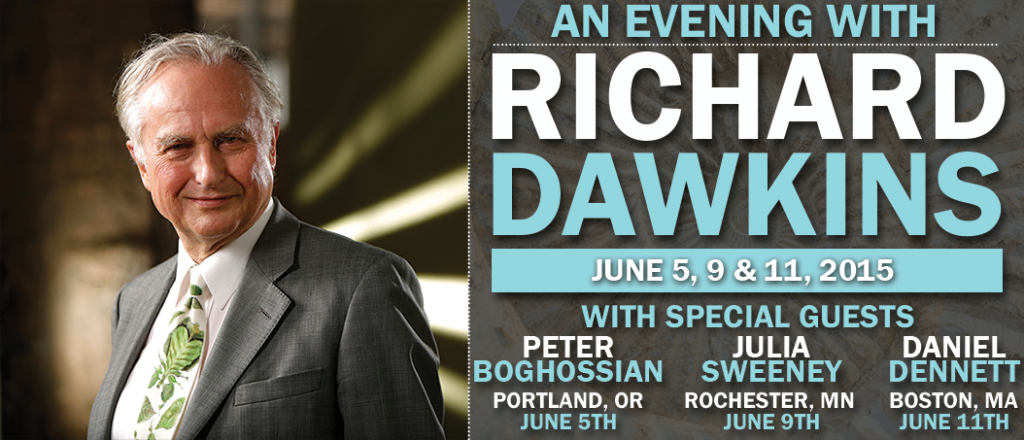 Owing to … well, owing, I don't often get to attend the big atheist events. But this time there's one near me, so I'm going to see and hear Richard Dawkins in Boston this Thursday, June 11.
I'm carpooling with some of the cool people of the Capital Region Atheists & Agnostics Meet-Up group.
I'm pretty excited about it. Always wanted to meet the guy, and I hope that will be possible here.
Tickets are $35. I'll be the guy in the cowboy hat.
…………….
I'll also be posting a followup with some pictures, a day or so later.