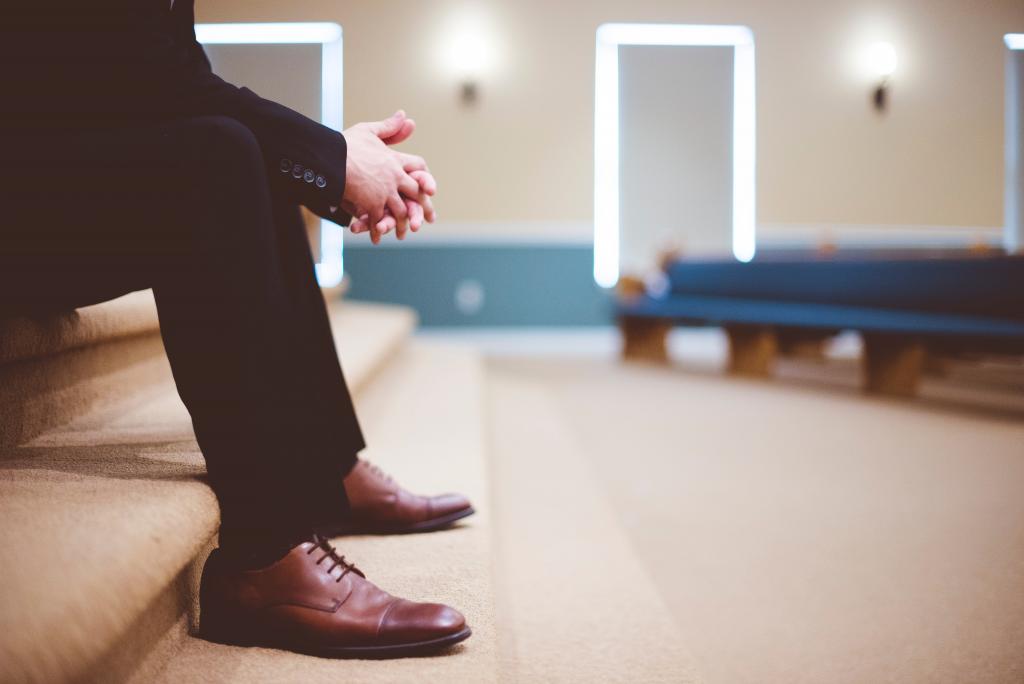 An Open Letter to White Liberal Progressive Clergy

Written by Dr. Robyn Henderson-Espinoza with Nanci Armstrong-Temple, activist & social permaculturalist
Dear White Christian Clergyperson and White Churchgoer who want to respond to White Supremacist Rallies,
The 2016 election unmasked a profound reality for many of you, and you seem to see more clearly the ways that the logic of white supremacy was unleashed.  For many of us, people who have been born of the bodies who are marked with varying color, we have been living with this terror, and we recognize that we are living in the tyranny of the now where white nationalists are emboldened to live out an ideology of hate.  For many of you, you feel called, even convicted, to respond to the surge in open, angry, anxious, and visible hate.
As someone who is called to follow the ways of Jesus, I am compelled to do this work.  In this call, I recognize Jesus as a revolutionary and name this work as building critical social practices that help build communities of people who are able to stand against Babylon.  When I do the work of a revolutionary, it is embedded in this call to not rise above the fray but to live out the ways of Jesus in deep and abiding ways.  In many ways, this is living into an incarnational theology.  I am saying that Jesus was a revolutionary.  
As someone who has been on the ground for the past fifteen years fighting for LGBTQ rights, immigrant rights, and now devoted to the #BlackLivesMatter movement, I want to urge you to think about the following question.
Are you called to be a charlatan or a revolutionary?
What I saw when I was on the ground in Charlottesville, VA was a group of white clergy and other white liberal progressives who were certainly opposed to the gathering of white nationalists, and harnessed their response as one of antagonism. This righteous anger is to be encouraged.  When it is done without sufficient planning, and with the absence of acknowledging the level of efficient organizing with which white nationalist groups are displaying, it ends up not only potentially placing people in danger, but it also omits the labor that is required to organize white progressive Christians into a cohesive body.  In the world of organizing, this is reactionary.   
The white liberal progressive community of churchgoers and clergy people are not organized in strategic ways.  Although the infrastructure that is needed to respond to the growing number of white nationalist gatherings exists already in church communities, it is not being harnessed in strategic means that exemplify the ways of Jesus.  Furthermore, white liberal clergy people and churchgoers often don't embody an analysis of what effective organizing can look like when it is applied in this way.  
What white liberal progressives are doing is reacting to this emboldened ideology of hate and doing so in ways that are unsafe, taking unnecessary risks, especially for people of color, and in turn mimicking the behavior of organized protestors.  In many respects, when gathered white clergy position themselves in opposition to nationalists they do so by responding to supremacist logic with supremacist logic.  
So, I ask, are you called to be a charlatan or a revolutionary?
The work of a revolutionary is tactical; it is also strategic.  Revolution takes time, and these white nationalists / neo nazi groups have taken the time to strategize themselves and infiltrate politics, policies, and municipalities on every level.  In many respects, these groups have out-organized the white liberal progressive churchgoer and clergyperson, forcing your hand to react with little time and little to no effective use of your existing infrastructure.  White supremacy is forcing you into being a mercenary, waiting your turn to be slaughtered by the violence they are using to dominate this country.  
What is your calling?  From where does your conviction emerge?
Again, the ways of Jesus are revolutionary, and time and time again, Jesus outfoxed the empire in strategic and tactical ways.  It was not until he was in the garden that he let himself be found.  If you are compelled to participate in the work of dismantling ideologies of hate and indifference, this work demands attention to tactics and strategies that are rooted in the politics of radical difference. It requires bridge building, not balkanizing one rally as if it stands on its own.  The reason these rallies are happening is because neo-nazi groups have infiltrated every level of government, including shifting our understanding of the police, which is ever more militarized and remains antagonistic toward people of color, other marginalized groups, and anyone who dares to defy the empire.   
White liberal progressives are only now able to acknowledge (though not without complications) that Christianity has succumbed to theologies and ethics of white supremacy. Your desire to live out your charity is not the same as being in solidarity with those who are most impacted by the logic of white supremacy.  Neo Nazis now utilize Christianity as a weapon, harming everyone who comes into contact with their social practices.  The reality that these neo nazi groups have harnessed such power is in part due to the protestant reality of always reacting against ideology and not being able to name for ourselves who we are and be well-organized.  
Now is your time.  You feel a call to react; you are convicted by the presence of what many of you call evil.  
And, so, I ask, again:  are you called to be a charlatan or a revolutionary?
As a community of folks who believe in the transforming ways of Jesus, my urgent pleas are that, together, in deep community, we need to make specific decisions about strategy and tactics in relation to the strategy and tactics of white supremacists.  Additionally, white liberal progressive clergy people and churchgoers are each victims of the rightness of whiteness, and there needs to be a deep commitment to following the strategic leadership of Black and Brown leadership that have been responding to white supremacist logic that white liberal progressive Christians are only now beginning to understand.  Just as we make mistakes in our lives as Christians, we need to be less committed to perfectionism in our activism and more committed to being willing to make mistakes in order to learn how to be strategic in our response to ideologies of hate.  Showing up to fight white nationalism without critical tactics and strategies and without being rooted in a strategic awareness of what is happening is not only ineffective, but it is also detrimental to our long-term organizing against white supremacist fascism.  The fact that white liberal progressives tout 'Love Trumps Hate' must be acknowledged as racist, because it actively occludes the deep historical precedent of white supremacist organizing in a country that was born on the logic of white supremacy.
Revolution is born out of a deep conviction by harnessing our collective power through strategic efforts and tactical prowess.  Winning the battle against white supremacy is multi-fold.  We must defund the police, we must out-organize our opponents, and we must learn how to bridge across lines of radical difference and listen to the leadership of people of color, our elders, and healers who have a greater awareness of how to build a sustainable movement whose ultimate goal is collective liberation.
We must not fetishize violence; we must dismantle the very logic of dominance that forces our hand to perpetuate violence.  Nonviolent direct action is a way to stand up to the violence of white supremacy.  When we ask 'what would Jesus do?' it must be a real question, not one that is born out of empty discursive theologies that have no bearing on social practices that endeavor to shift the logic of dominance that undergirds empire.  We must not capitulate the militaristic and masculinist frameworks that will have many of you reacting to these emboldened social practices from neo-fascists and white supremacists.  We must take risks that are born out of deep practices of a strategic awareness of what it means to be a revolutionary.  We must take seriously the role of empire and the ways that empire reifies the conditions of possibility for white supremacy to even exist.  We must become movement strategists, harness the politics of Jesus, and stand against Babylon in every way, and we must do this though effective and sustainable organizing that decenters whiteness in critical ways.  
In this way, we will become revolutionaries and not charlatans.
Yours, for Justice and Nothing Less,
-Dr. Robyn Henderson-Espinoza